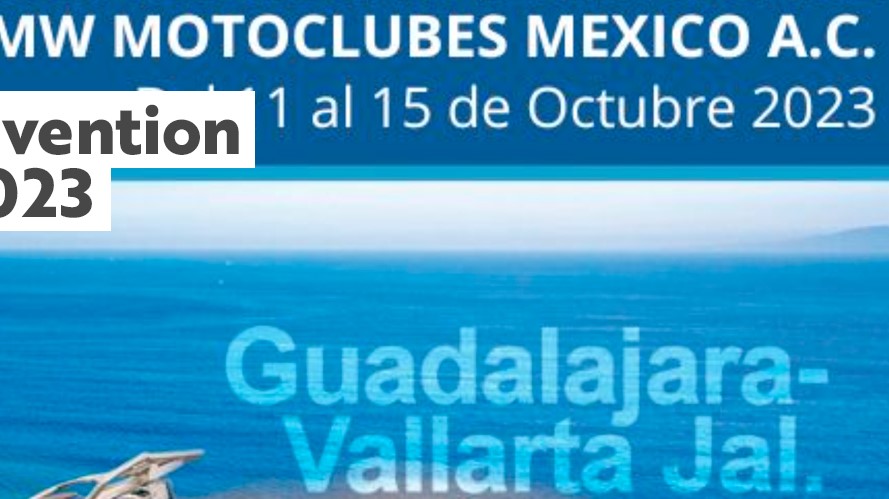 26° Annual International Convention of BMW Motoclubs Mexico 2023, Oct 11
Bikers from Mexico and other countries will meet for the first time in Puerto Vallarta at the International Convention of BMW Motoclubs Mexico 2023, founded with the purpose of promoting a culture of friendship and respect.
The event is held annually in different venues and is organized by BMW Mexico.  In collaboration with BMW Jalisco, who chose Puerto Vallarta as the host city, this is the twenty-sixth annual edition of the convention.
More than 1,000 BMW enthusiasts from 26 Mexican states and from other countries such as the United States, Guatemala, Peru and Belize are expected to attend the event.  During the convention, there will be conferences, training sessions on road safety, exhibition stands, presentations of new models by executives of the German brand, and rock concerts.  The Sheraton Buganvilias Resort & Convention Center is the official venue for the event.
For more information and registration (in Spanish), please visit: BMW Moto Club Bavarian GDL.
------ADVERTISEMENT------
------ADVERTISEMENT------
------ADVERTISEMENT------
------ADVERTISEMENT------