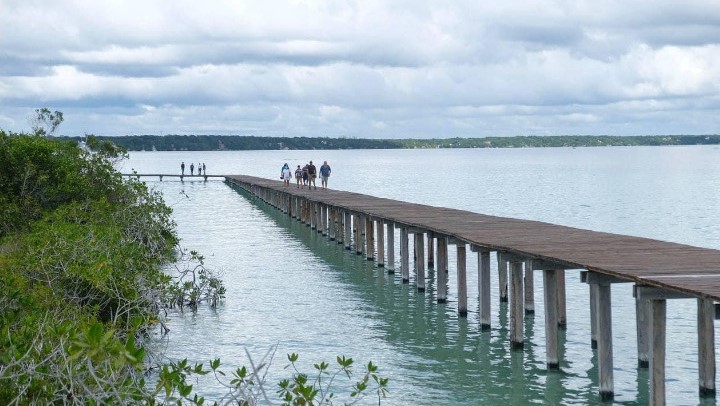 Bacalar receives a 26-million-peso investment for its eco-park
The Mexican government invested 26 million pesos in the town of Bacalar, which resulted in the construction of a pier and an eco-park. The park has an 800-square-meter pier and over nine hectares of protected natural land.
According to Governor Mara Lezama:
This area is home to biodiversity with protected flora and fauna species, and there, the population's awareness is sought for their conservation, which is essential for the sustainability of the hydrological cycle of the lagoon system.
Visitors can experience biodiversity at the 800-square-meter pier on the roughly nine-hectare Ecopark property. A service area, a classroom, a laboratory, points of sale, and a ticket office are also included in the area's amenities, she continued.
------ADVERTISEMENT------
------ADVERTISEMENT------
------ADVERTISEMENT------
------ADVERTISEMENT------