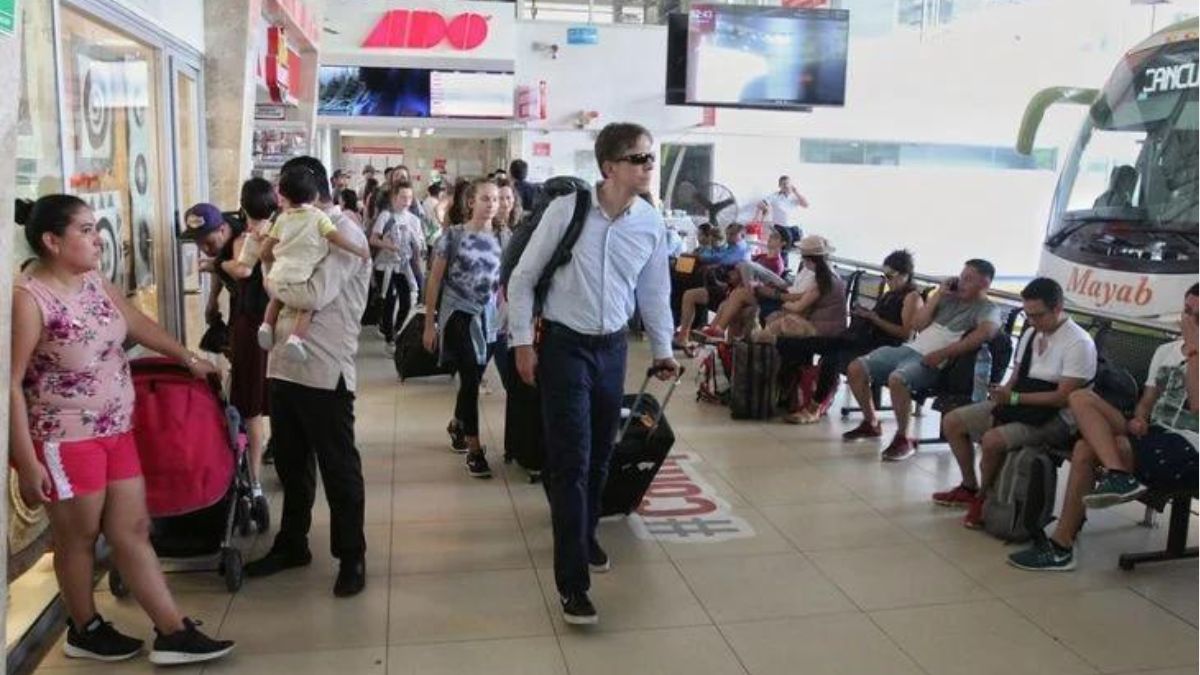 Cancun to Belize bus route resumed
The road route between Belize and Quintana Roo resumed travel after a protracted halt caused by the pandemic in the final week of July, according to Julio Garca, general manager of Mobility ADO.
To have that connectivity, he said, "we are expecting it to be a journey of perhaps seven and a half hours (from Cancun)." "Today we have two runs, we will be moving the frequency according to the demand, it depends a little on the customs passage with the part of Migration in Belize," he shared.
There will be two runs per day, an outbound and a return, leaving the ADO Cancun terminal at 7:10 in the morning for Belize and arriving back in Cancun at 7 in the evening from Belize.
ADO may start to increase the runs between the destinations once it is publicized and more interest in the route is generated. Given that the route was previously in high demand, this could also help to increase tourism between the two locations.
"Yes, Belizeans who want to travel and learn more about the Mexican Caribbean are beginning to make reservations, and people from the peninsula who want to learn more about Belize, like San Pedro Island, are looking for it as well," he said.
The goal is to restore at least the four runs, two from Cancun and two from Merida to Belize City, which were daily before the impact of the Covid-19 pandemic. The current capacity is 44 seats per trip.
This route recovery was accomplished following work done with the Quintana Roo Ministry of Tourism in collaboration with Belizean authorities, with the obvious goal of boosting the economy.
He stated that activity during the peak summer months had been maintained, with passenger mobilization increasing by an average of 9% and arrivals coming from the Southeast and the center of the country.
------ADVERTISEMENT------
------ADVERTISEMENT------
------ADVERTISEMENT------
------ADVERTISEMENT------