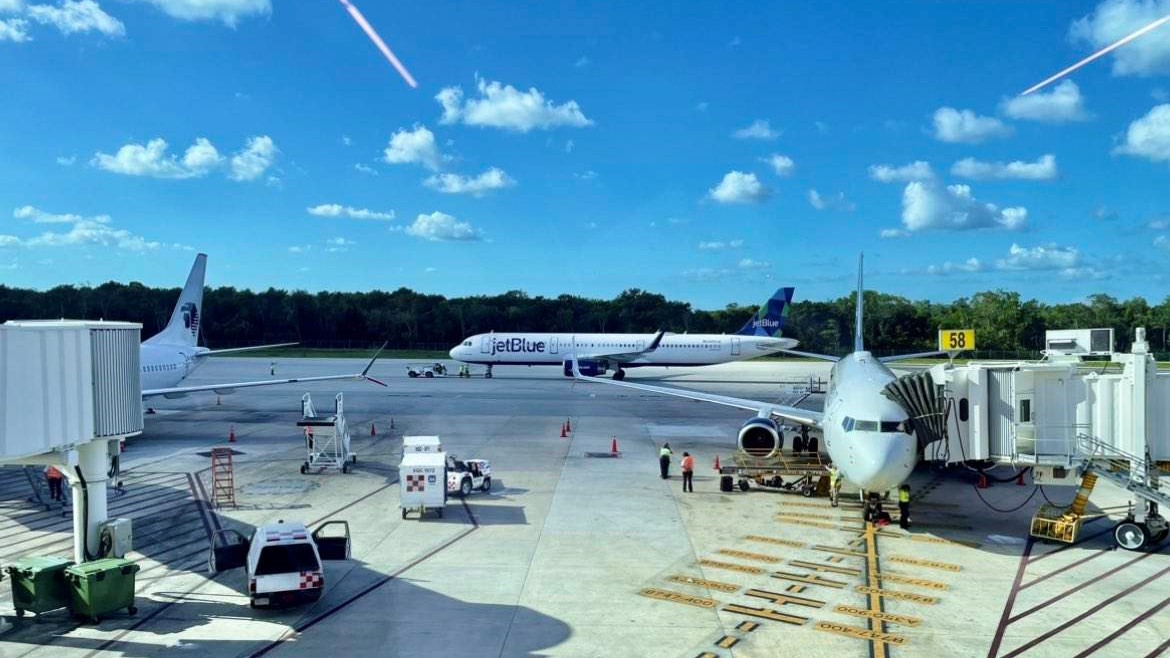 Cancun International records new single-day operational record
The Cancun International Airport just broke another record, this time for a single operational day. Airport authorities confirmed 719 operations on Saturday December 17, breaking the mark of 660 operations that had been achieved earlier this month.
According to data supplied by airport management firm ASUR, Cancun International had 354 arrivals and 365 departures. Among the arrivals, 114 were domestic and 240 were foreign. There were 251 departures from the country and 114 from within it.
On December 3, Cancun International set a new single-day operational record with 660. It was the busiest day for the airport since 2018.
On March 31 of 2018, Cancun International set a single-day record of 659 operations, a record that stood until December 3 when ASUR reported 660 single-day operations and the processing of 129,000 passengers.
------ADVERTISEMENT------
------ADVERTISEMENT------
------ADVERTISEMENT------
------ADVERTISEMENT------