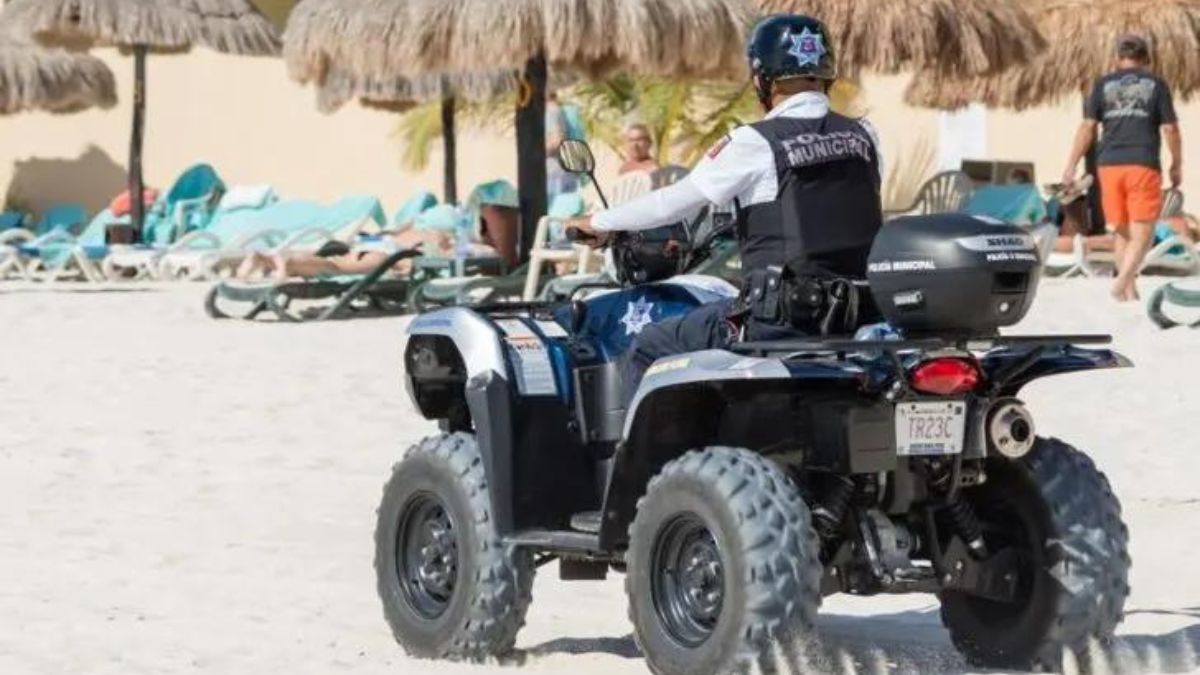 Cancun reinforces beach security as summer season approaches
New security measures have been introduced in Cancun to protect visitors and discourage crime on the city's well-known beaches.
Agents from the Secretariat of Citizen Security are now policing popular tourist locations, such as the El Nino and Punta Sam beaches, alongside local law enforcement and the National Guard.
The agents will also keep an eye on the Supermanzana 89 region and well-known commercial areas close to the coast.
The K-9 Unit for the North Zone will assist the Secretariat of Citizen Security personnel. In the Riviera Maya, K-9s are a crucial tool for law enforcement. They are especially skilled at finding drugs, explosives, and weapons.
The deeds fall under the Quintana Roo New Model of Citizen Security's strategies.
The Mexican government dispatched national guard troops to beach cities and popular tourist destinations across the country in response to the violence. The largest contingent of troops arrived in Cancun.
Before the start of the Easter holidays, which are one of the busiest times of year for beach tourism in Mexico, Luis Cresencio Sandoval, the country's secretary of defense, made the announcement of the new security plans
------ADVERTISEMENT------
------ADVERTISEMENT------
------ADVERTISEMENT------
------ADVERTISEMENT------