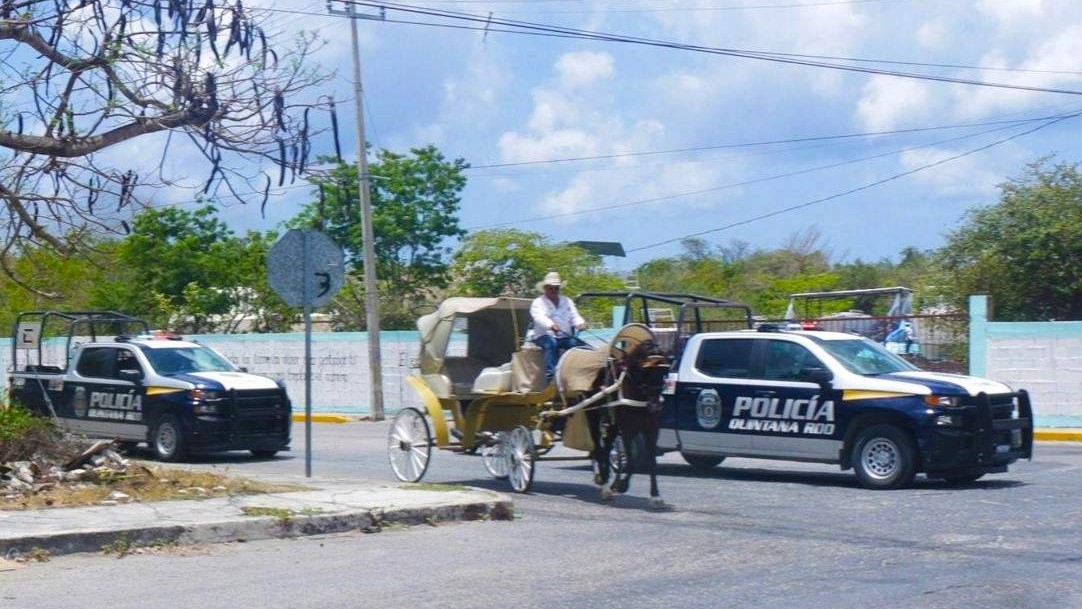 Cozumel police seize horse-drawn carriages to enforce animal laws
The use of horse-drawn carriages, which has been forbidden in the state for years, is currently being actively discouraged by police in Cozumel. On Wednesday, island police officers hit the streets and arrested the drivers and their illegal carriages.
In order to enforce the state law for animal protection and welfare, members of the Transit sub-directorate joined the operation on Wednesday morning. This law prohibits horse-drawn carriages from offering tourist services.
Cozumel Police reported on the sweep by San Miguel officers that took place on Rafael E. Melgar Avenue on May 10 from Playa Casitas to Puerta Maya on Thursday.
Officers enforced Article 40 of the state's animal welfare and protection law, which forbids the use of animal-pulled vehicles on city streets.
The Cozumel Police stated in their report that since the law had already been in place for some time, "during this operation they took on the task of stopping the operation of the carriages located on the main avenue of the municipality."
The Public Security Directorate assigned six units and 14 officers to the operation on May 10, and they escorted the carriages to the corral, where the horses were removed by their drivers and taken back to their stables.
------ADVERTISEMENT------
------ADVERTISEMENT------
------ADVERTISEMENT------
------ADVERTISEMENT------