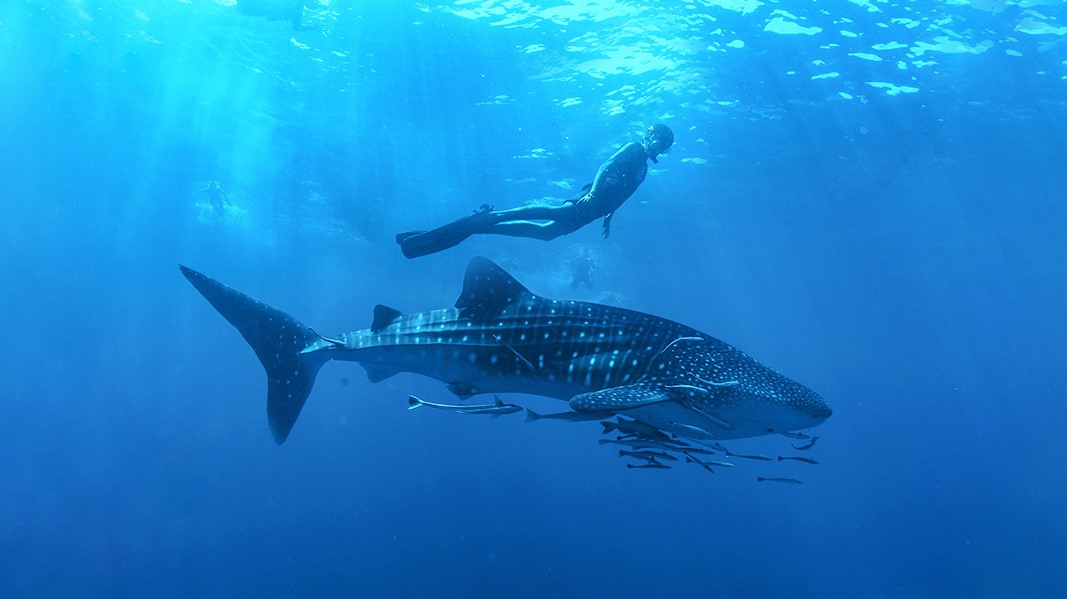 First whale sharks arrive at Isla Mujeres; watching season begins May 15th
The first whale sharks have arrived in the Whale Shark Watching Area, according to permit holders who are preparing for the four-month season that begins on May 15.
According to the updated management plan recently published by the Ministry of Environment and Natural Resources (Semarnat), there are 120 authorized small boats from the municipalities of Lázaro Cárdenas, Isla Mujeres and Benito Juárez.
Most of the boats have confirmed early sales for the first days of the season, so it is expected that there will be massive departures from the first day.
Another permit holder, who is in favor of shortening the season, said his team will be out until June 1.
Although environmentalists, researchers and some tour operators have asked Semarnat to reduce the sighting season from four months to two to avoid harassing the few specimens that arrive in May and September, the federal agency has ignored them.
At the end of April, the agency released an updated management plan that allows 120 boats less than 40 feet in length to conduct the activity, with a maximum of 1,200 visitors per day.
It also restricted the activity to observation only, without entering the water, when there are five or fewer specimens in the aggregation zone, and only two tourists may enter the water per group, to avoid the "brutal harassment" that ecologists have denounced in recent years.
------ADVERTISEMENT------
------ADVERTISEMENT------
------ADVERTISEMENT------
------ADVERTISEMENT------