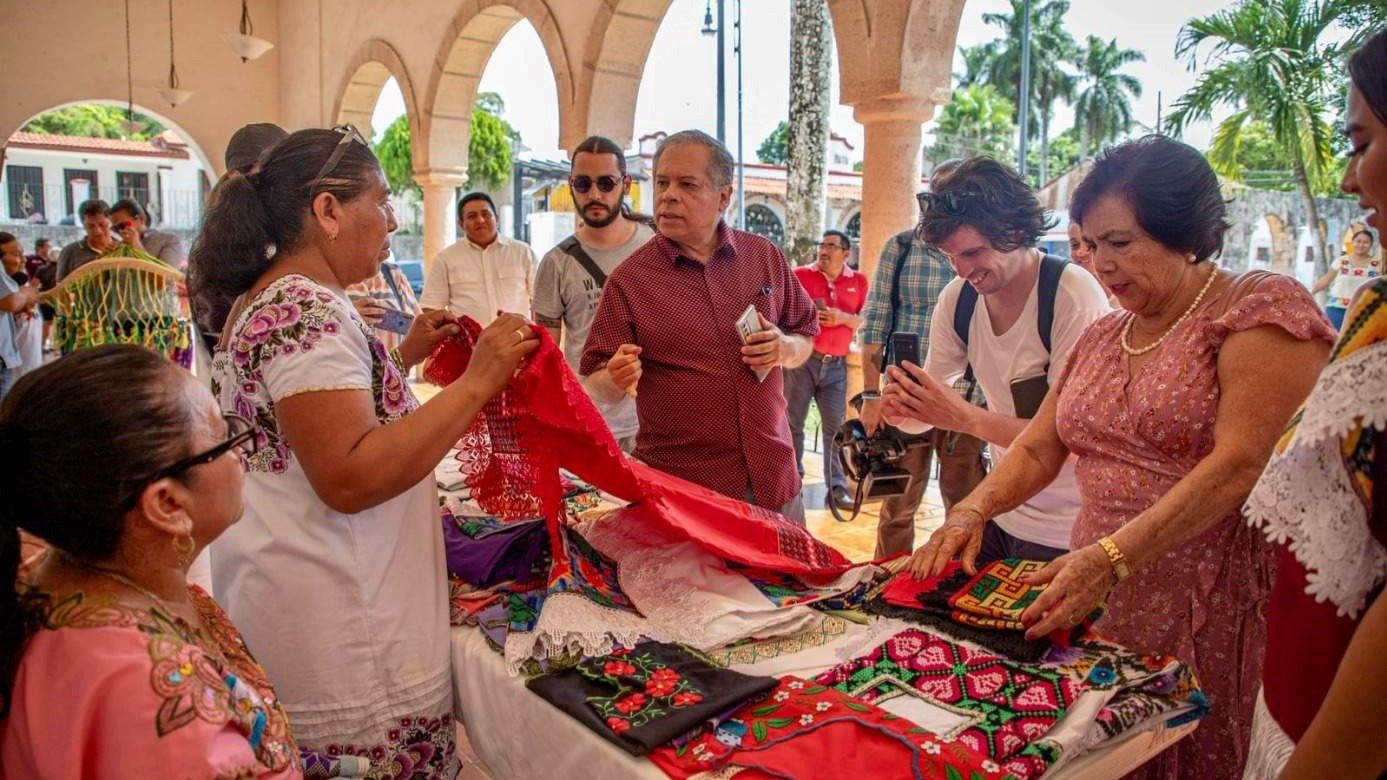 Mayan cultural wealth documented by National Geographic
National Geographic Organization and reporters from El Universal visited Felipe Carrillo Puerto to document the rich Mayan cultural heritage.
They were informed of the important developments the municipality has recently made by Mayor Mary Hernández.
The "Puerta al Mar" initiative, the Felipe Carrillo Puerto (Tulum) International Airport, the Maya Train, and the new community hospital are some of these initiatives.
The municipality is getting more and more attention from national and international magazines, radio stations, and television channels, the city mayor said during the guided tour.
The presence of documentarians and foreign correspondents in Felipe Carrillo Puerto, she continued, is a crucial step in the transformation of local government promotion on a global scale.
The documentarians visited a food and craft exhibition in the Ignacio Zaragoza Park while they were in Felipe Carrillo Puerto. Under the command of the Mayan general Cornelio Puc Jiménez, they also went to the Ceremonial Center of the Talking Cross, where they took some of the Mayan ancestors' cultural riches.
------ADVERTISEMENT------
------ADVERTISEMENT------
------ADVERTISEMENT------
------ADVERTISEMENT------