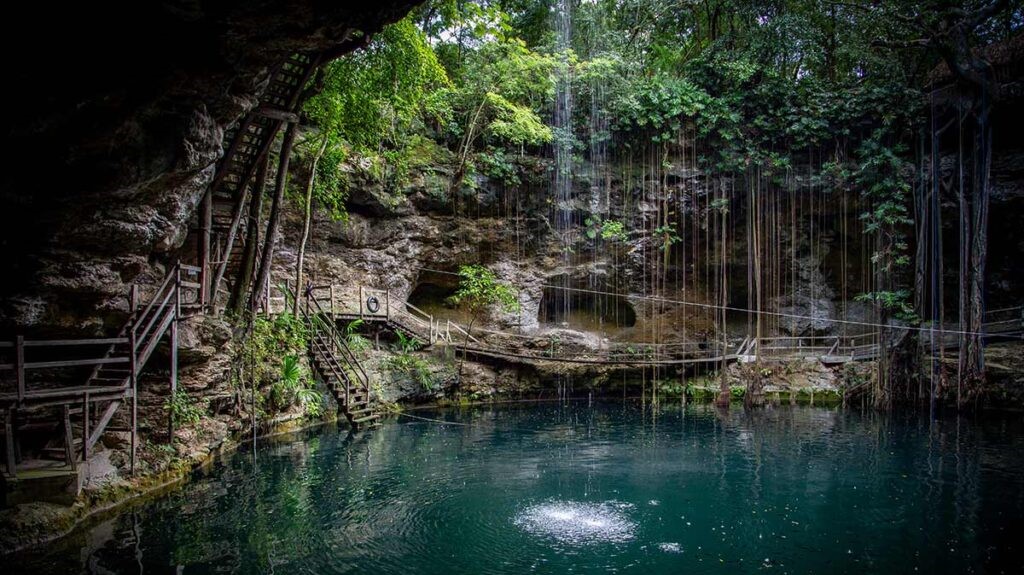 Puerto Morelos is attracting Spanish and German tourists
According to Mayor Blanca Merari, who leads the municipality's delegation at FITUR, Puerto Morelos has piqued the interest of European markets during the event held in Madrid, because of the diverse range of experiences it provides.
The Mayor emphasized that the adventure tourism of the route of the cenotes, where ecotourism parks offer fun and contact with nature, had captivated the German market.
The destination will promote the tourist attractions divided into four segments:
    Nautical sector
    Hotel infrastructure
    Ruta de los Cenotes
    Gastronomy
Also, the distinctive "Made in Puerto Morelos" label will be presented, which will strengthen not only the identity of Puerto Morelos, but also the artisanal sector, as having an additional seal on the products they make will boost their businesses, resulting in more resources for the benefit of local families.
------ADVERTISEMENT------
------ADVERTISEMENT------
------ADVERTISEMENT------
------ADVERTISEMENT------