Quintana Roo INM offices now take card payments
Quintana Roo is now one of 10 states that currently accept credit cards for payments, according to the National Institute of Migration. In a statement, the INM said that debit or credit cards could be used to pay for penalties or immigration processes.
As part of our modernisation effort, you can now pay the fees for immigration rights using your debit or credit card, according to the federal government. The service windows inside our facilities are now equipped with this procedure.
Chiapas, Mexico City, Guanajuato, Hidalgo, Oaxaca, Puebla, Querétaro, Tlaxcala, Veracruz, and Quintana Roo are among the locations with such facilities.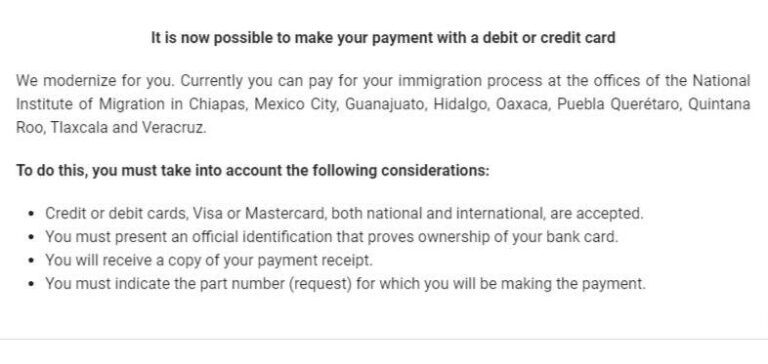 The INM requires official identification to establish card ownership before accepting payments made with Visa or Mastercard debit or credit cards. INM will deliver a duplicate of your payment receipt after the payment has been made.
The National Institute of Migration (INM) started the process of switching over to accepting debit and credit cards for payment in June of this year. INM in Mexico City was the first office to accept payment using local or foreign debit and credit cards as of June 1.
------ADVERTISEMENT------
------ADVERTISEMENT------
------ADVERTISEMENT------
------ADVERTISEMENT------