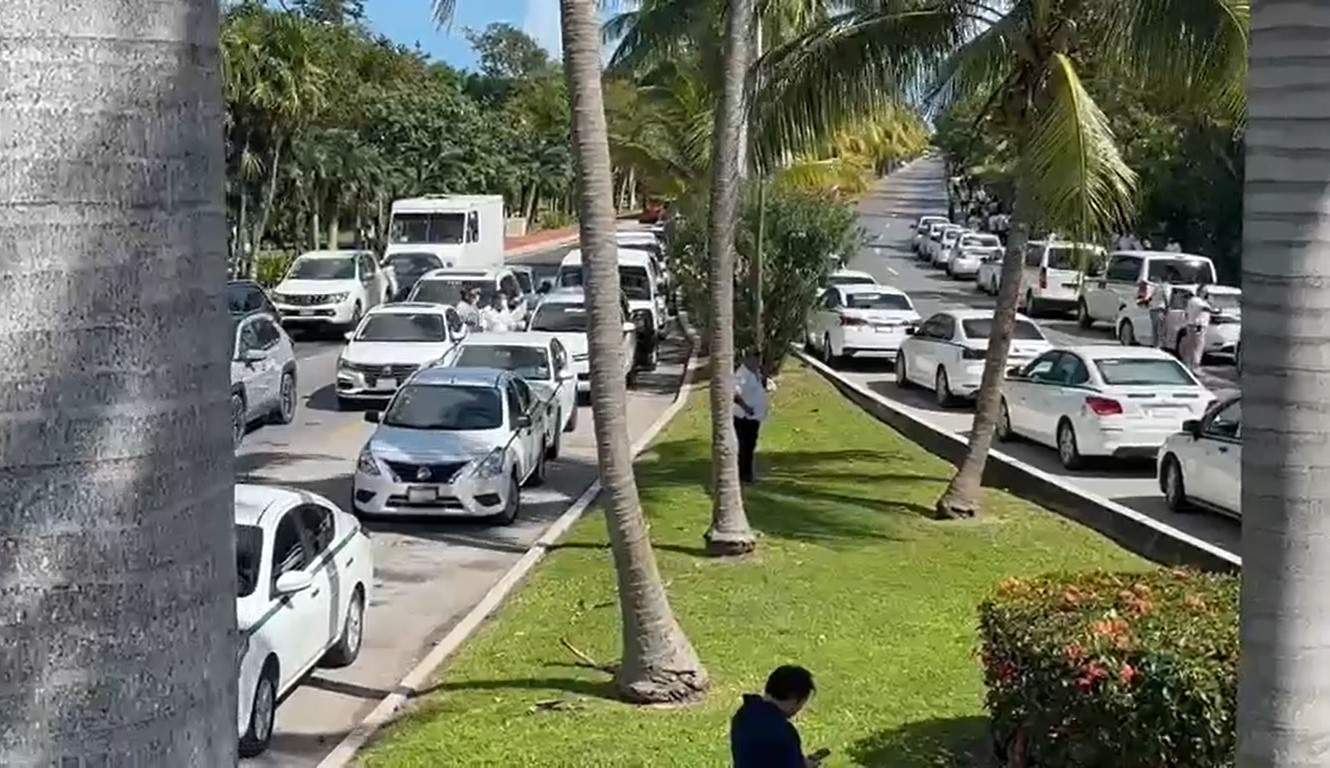 State guarantees peace after U.S. travel warning for Cancun taxi drivers against Uber
The Quintana Roo government issued a public statement on Monday in response to taxi drivers' blockade of the hotel area, saying that it will "ensure free transit and the rights of Quintana Roo inhabitants and tourists" with regard to the freedom to demonstrate.
"The state government will participate in dialogue and listen to all voices guaranteeing peace and tranquility," they added after days of ongoing aggression by Cancun taxi drivers that resulted in a U.S.-issued travel warning.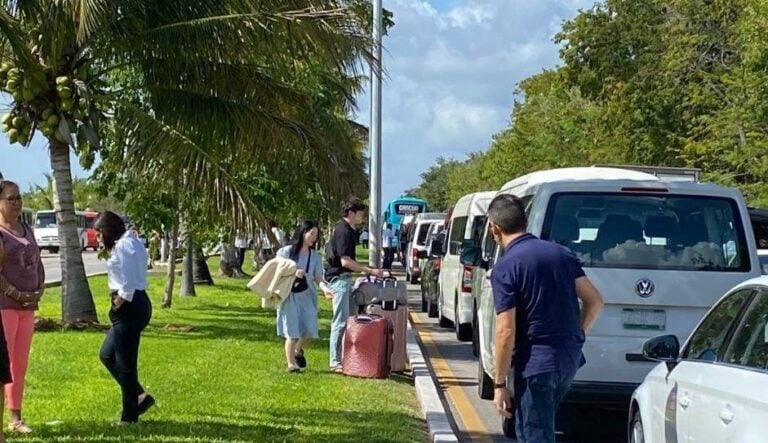 The entire state of Quintana Roo was the target of a travel advisory issued by the US Embassy in Mexico on Monday, but it specifically mentioned recent hostilities between Cancun taxi drivers and Uber drivers.
    In the wake of recent incidents involving taxi and Uber drivers in Quintana Roo, U.S. citizens are reminded of guidance provided on Travel.State.gov, specifically about the use of application-based transportation services in Mexico, which states: Application-based car services such as Uber and Cabify are available in many Mexican cities, and generally offer another safe alternative to taxis. Official complaints against Uber and other drivers do occur, however, and past disputes between these services and local taxi unions have occasionally turned violent, resulting in injuries to U.S. citizens in some instances.
    U.S. Embassy and Consulates in Mexico
Regarding the most recent attention-getting action by Cancun cab drivers, which involved completely blocking all three gates to the Cancun Hotel Zone, Secretary of Government Cristina Torres stated on Monday that "peace will not be infringed."
Numerous taxi drivers began blocking the three main entrances and exits to the hotel area early on Monday. Many tourists were forced to scramble to find entrances and exits as a result of their unannounced obstruction, which also affected traffic.
Within the first hour of the obstruction, the Cancun Transit Police and the National Guard were called in to relocate the taxis and restore traffic. To safely convey people into and out of the hotel zone, more police units arrived.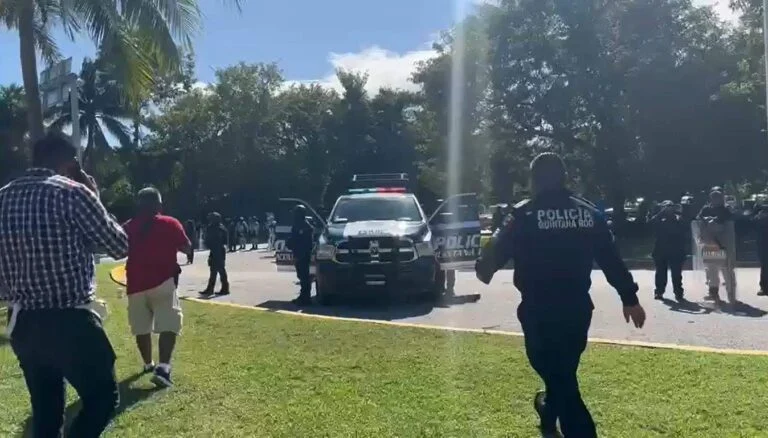 To ensure open traffic and prevent reprisal by Cancun taxi drivers—who have been known for being hostile toward city bus drivers and Uber drivers—dozens of members of the National Guard were stationed in and around the Hotel Zone.
Cancun Mayor Ana Paty Peralta responded by posting a video message condemning the most recent actions and stating that she would not tolerate "a few" violating the "image of the destination and people's security."
This most recent stunt was a retaliation for Quintana Roo's state legislature's decision to legalize Uber on January 11. Although it is lawful for the rideshare firm to offer the service, it still lacks the appropriate licenses to run. The state is attempting to resolve this problem by creating new legislation to accommodate the private rideshare company.
State Secretary Cristina Torres Gómez said during the Cancun press conference
"The State Government and the Coordination Group of the City Council respect the free demonstration of the citizens of Quintana Roo as long as it does not violate or harm the rights of third parties. We listen to absolutely all groups, but under no circumstance are we going to allow peace and tranquility to be violated, nor for the roads to collapse in a state that is Mexico's window to the world.
Governor Mara Lezama stated that she has been in touch with the U.S. Embassy since the warning was issued in order to have it lifted as soon as possible.
------ADVERTISEMENT------
------ADVERTISEMENT------
------ADVERTISEMENT------
------ADVERTISEMENT------