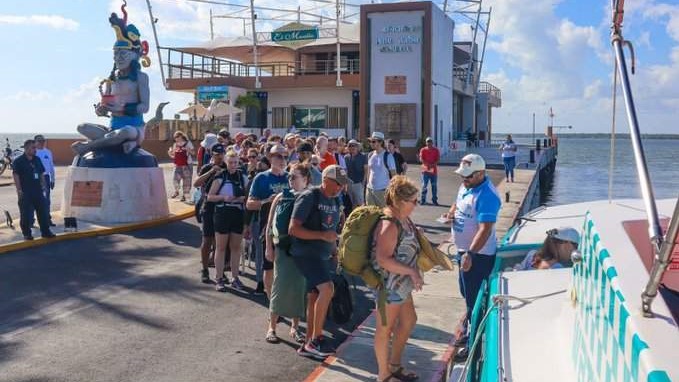 The Chetumal to Belize water taxi service keeps expanding
Nearly 400 people used the water taxi service between Chetumal and Belize in a single week. The service reopened on July 7, 2022, following a two-year interruption due to the COVID-19 pandemic.
The Quintana Roo Integral Port Administration (APIQROO) reported a significant increase in tourists using the water service on Tuesday. The Director of Apiqroo, Vagner Elbiorn Vega, said that 227 travelers headed from Chetumal to San Pedro, Belize.
174 passengers from the island to Chetumal were tallied at the Fiscal Dock in Chetumal on the way back.
The route links the Belizean islands of San Pedro and Cayo Caulker with Chetumal, the capital of Quintana Roo.
The Mexican company Water Jet International operates the 50-passenger boats and provides the service five days a week.
------ADVERTISEMENT------
------ADVERTISEMENT------
------ADVERTISEMENT------
------ADVERTISEMENT------