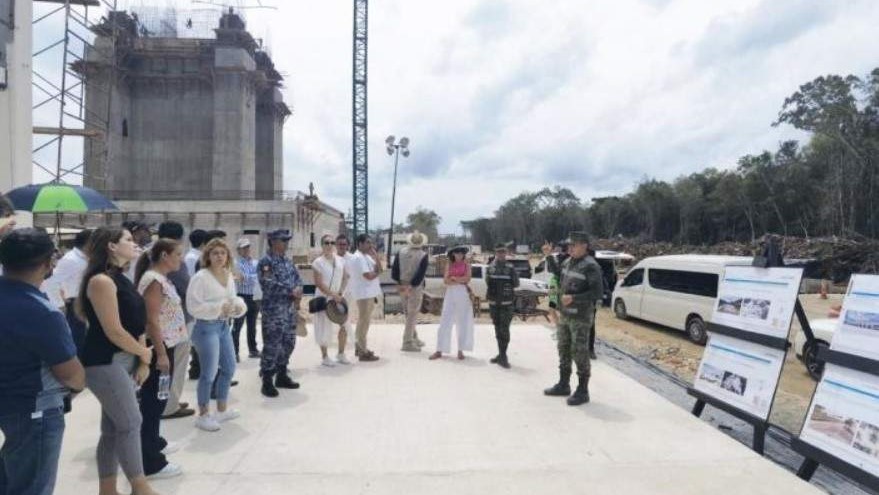 Tulum International Airport receives inspection visit
On Monday, public officials were given a tour of the new Tulum airport. The tour was led by the Secretary of National Defense (Sedena), who is in charge of the mega-project.
Local businessmen and officials were given a tour of the airport, which is about 40% complete, by Javier Diego Campillo, the General Director of the Felipe Carrillo Puerto Tulum International Airport.
Tulum City Councilor David Tah Balam stated that during the tour, they were given progress reports on the airport's construction. They were told that construction is proceeding as planned and that it will open on December 1st of this year.
The airport will house 13 commercial aircraft and serve 5.5 million passengers per year in an estimated 32,000 air operations. In addition to a new airport, the area will have a Maya Train substation.
------ADVERTISEMENT------
------ADVERTISEMENT------
------ADVERTISEMENT------
------ADVERTISEMENT------