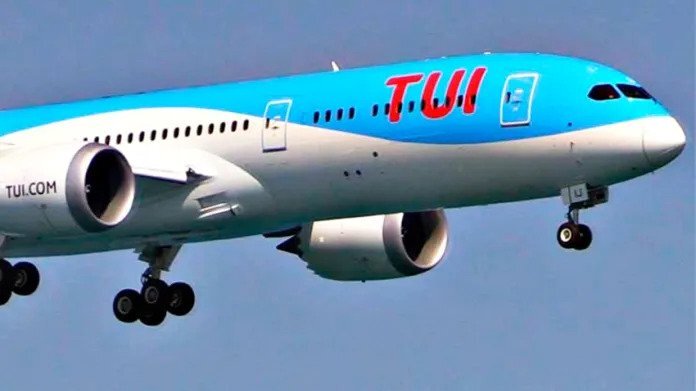 Two passengers caused an emergency landing on a plane from Cancun to England
Federal charges have been brought against a couple of passengers who interfered with a flight from Mexico to England, prompting it to land unexpectedly in the United States.
According to an FBI affidavit submitted in federal court in Bangor, Maine, the two were among a group of three unruly passengers who took alcohol from a carry-on bag after being refused service and made racist statements against the flight crew and passengers while filming the exchanges. The affidavit said that the behavior worsened over American airspace.
The cabin on the TUI Airways flight from Cancun, Mexico, to Manchester, England, to Bangor International Airport on Monday night deteriorated into mayhem when a number of passengers got up from their seats and began shouting at one another, according to the FBI. There were 328 people on board. The plane captain decided to divert the plane to Bangor International Airport.
Both 36-year-old Manchester, England residents Anthony Joseph James Kirby and Damien Jake Murphy were taken from the aircraft and placed under custody, according to authorities. Despite not being charged, a third passenger was removed.
Following their initial court appearances on federal accusations of assault and interfering with a flight crew on Tuesday, Kirby and Murphy were ordered detained without bail.
------ADVERTISEMENT------
------ADVERTISEMENT------
------ADVERTISEMENT------
------ADVERTISEMENT------