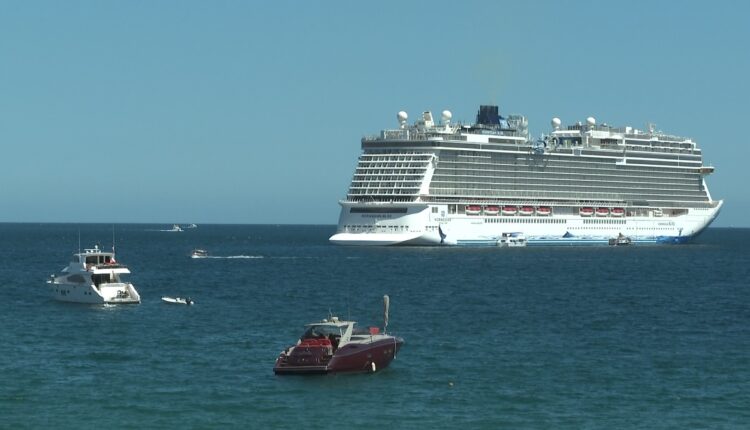 88 cruise ships will arrive in Los Cabos in November and December
Cabo San Lucas is the most important tourist port in Baja California Sur and the Mexican Pacific, ahead of Puerto Vallarta and Mazatlan. Up to the end of September, 136 cruise ships arrived with 298,879 cruise passengers. It is worth noting that the number of arrivals during the same period in 2021 surpassed the number of cruise ships and 15,000 passengers.
During 2022, the shipping lines relaxed sanitary restrictions, thanks to the increase in the number of vaccinated tourists and the decrease in the number of active cases.
For the end of the year, expectations are very good; in October, 35 cruise ships arrived with approximately 71 thousand passengers, leaving a total economic revenue of US$7 million.
November and December are expected to see an increase in cruise ship arrivals. A total of approximately 88 cruise ships are expected for the two months; 12 double arrivals and four triple arrivals are expected.
According to the federal Ministry of Tourism (SECTUR), during 2022, 2,313 cruise ships are expected to arrive in Mexico, 58% of which will be concentrated in the Mexican Caribbean.
For this year, the arrival of 6,776,000 cruise passengers is expected, which means 385.7% more than in 2021, and only 25.5% below the almost nine million captured in 2019.
Sectur's projections estimate that the economic revenue left by cruise passengers will be $480.4 million dollars, representing 286.2% more than in 2021.
------ADVERTISEMENT------
------ADVERTISEMENT------
------ADVERTISEMENT------
------ADVERTISEMENT------