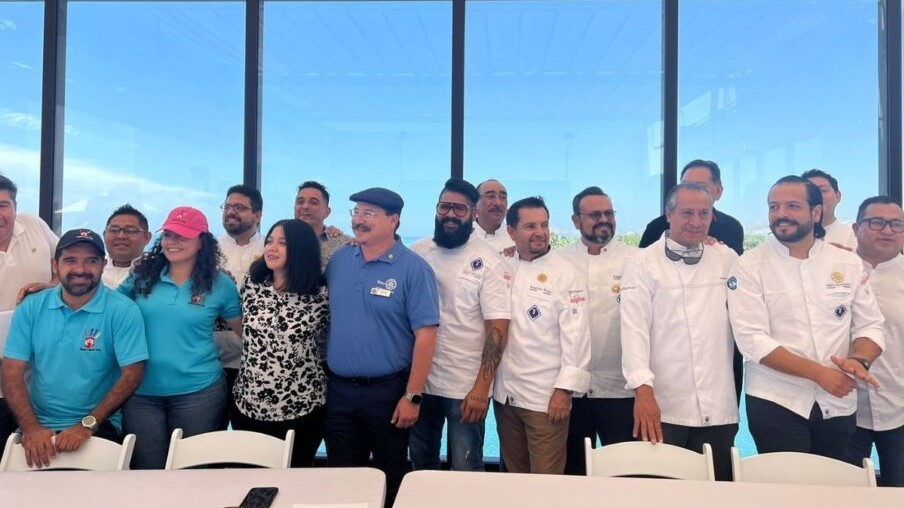 Chefs join efforts for Los Cabos Culinary Event with a Cause
Chefs for Los Cabos is an organization made up of the most outstanding chefs in Los Cabos. They are dedicated to organizing gastronomic events to raise funds and support altruistic causes in the community. Their main goal is to improve the quality of life through cooking.
To achieve this, they donate the proceeds from their annual event to social groups and vulnerable communities to carry out activities that benefit those who need it most.
This year marks the tenth edition of the Chef for Los Cabos event, which has always sought to benefit the community, with a focus on food. At the press conference, Edgar Román, chef of the event, spoke about last year's resources and their importance in the work of helping the community.
This will be the tenth edition of Chef por Los Cabos, an altruistic event that always seeks to benefit the community, focusing mainly on food, which is what we chefs are dedicated to. We cook to help the community and this is important because in today's press conference we are going to touch on two very important points. First, we're going to talk about last year's resources.
The event will be held on Saturday, May 27, 2023 at the El Ganzo Hotel at a cost of 1,800 pesos per person. It will begin with cocktails and drinks at 5:00 p.m., followed by lunch from 6:00 to 9:00 p.m. After that time, the food bars will close and the event will move on to the presentations and raffles. Public admission will close at 2:00 p.m. with 250 seats sold. Each guest will receive 10 tickets: 5 for food, 3 for alcohol and 2 for soft drinks.
The event will feature 24 of the most prestigious chefs in Los Cabos, who will present unique and exquisite creations, as is characteristic of each event they host. This event will be a great opportunity to enjoy the cuisine of great talents while supporting altruistic causes.
------ADVERTISEMENT------
------ADVERTISEMENT------
------ADVERTISEMENT------
------ADVERTISEMENT------