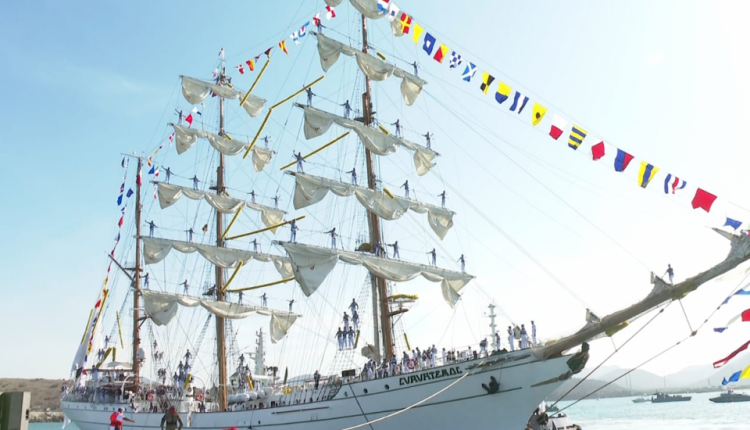 Cuauhtemoc School Sailboat is at La Paz
The "Ambassador and Knight of the Seas," Cuauhtemoc School Sailboat, arrived yesterday at the Port of Pichilingue in La Paz. She comes as part of the training cruise "Bicentennial of the Mexican Navy." This is her second visit and happens 29 years after the previous one, mentioned Carlos Mendoza Davis.
The state governor welcomed the ship, the naval authorities, and the more than 450 members of the crew.  "Baja California Sur is happy to receive the Cuauhtemoc School Sailboat. She has visited ports in more than 60 nations," he said
Mendoza Davis honored Vice Admiral Rosendo Carlos Márquez Daz, commander of the Second Naval Zone. Also present were the Captain of the Ship, René Cano Avila, and his crew. General Raul Gámez Segovia, commander of the Third Military Zone was at the event too.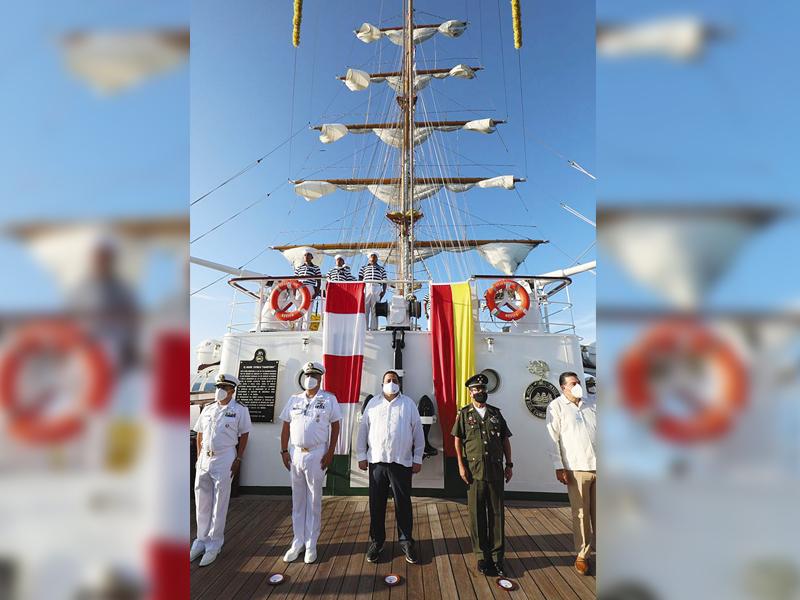 The Cuauhtemoc School Sailboat will be open to the general public for visits from 10:00 a.m. to 6:00 p.m. till July 27. Due to the health condition, wearing face masks and using antibacterial gel will be mandatory. There will be restrictions as to the number of people onboard at the same time. These restrictions are set by the Ministry of Health directives.
The Cuauhtemoc School Sailboat came to Mexico in 1982 from Spain to serve as the school for cadets of the Mexican Naval Academy. She has sailed over 400,000 nautical miles (700,000 km) in her 38 years of service. A sailing ambassador for Mexico, she is a frequent visitor to world ports.
With information from Tribuna de La Paz.
------ADVERTISEMENT------
------ADVERTISEMENT------
------ADVERTISEMENT------
------ADVERTISEMENT------