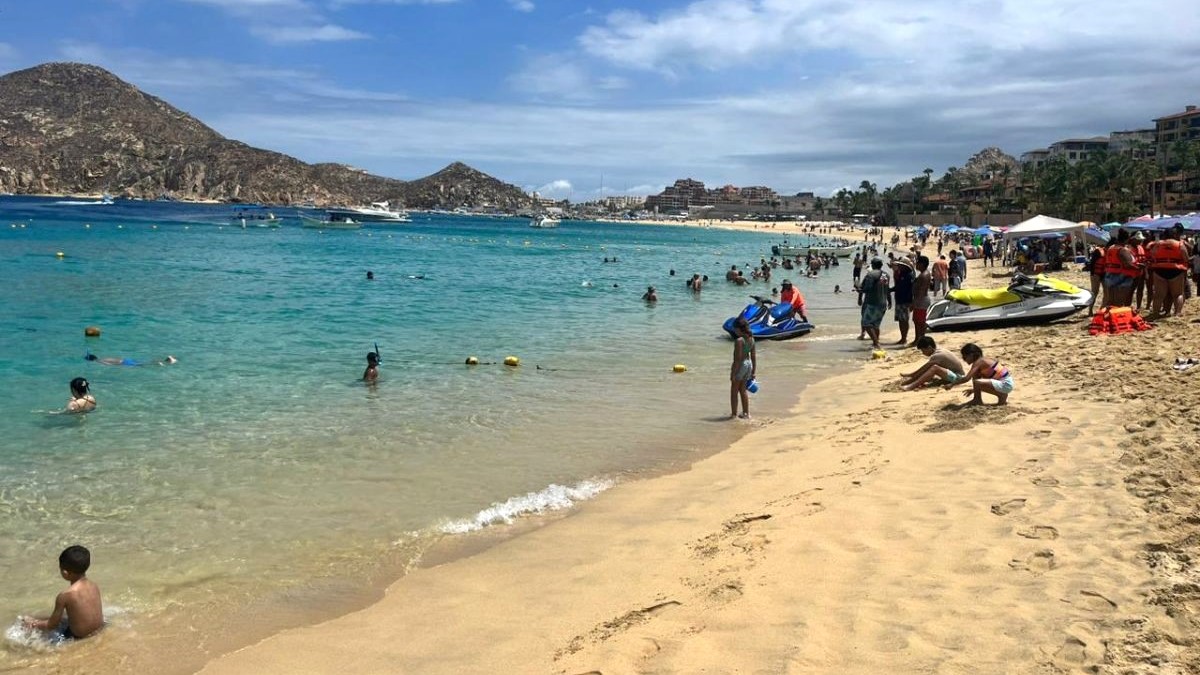 Domestic travelers will make up 40% of all visitors to Los Cabos during summer
In the popular tourist destination of Los Cabos, the summer season is reaching significant levels of room occupancy. The Los Cabos Hotel Association reports that 72% of rooms were occupied at the end of June, and predicts that by the end of July, the same percentage will be recorded.
Lilzi Orcí Fregoso, a representative of the hotel industry, emphasized that during the most recent summer vacations, tourists' interest in visiting the location increased. The national segment, which accounts for nearly 40% of all visitors to Los Cabos, is the one that frequents the cabana beaches the most during the summer.
The fact of the matter is that we have a good summer occupancy; June closed at 72%, and July will also close above 70%. Those figures are excellent; to give you some perspective, eight years ago, hotels and restaurants closed their doors for the summer. Today, we have a very high occupancy rate. We already have a large number of visitors from the national segment, which accounts for almost 40% of all visitors, thanks to the market's diversification and the supply that has been growing.
Due to the newly launched domestic flights to the destination, which currently have 13 direct connections to locations in central, northern, and southern Mexico, domestic travel within Mexico has increased during the holiday season.
These connections will likely result in an occupancy rate of greater than 50% during the low season in August and September.
"These numbers also include the addition of the new routes that have been opening in the domestic sector this year. Despite being the lowest, August and September still have a positive percentage.
Notably, according to information from the Los Cabos International Airport Advisory Board, Volaris had the most passengers transferred (758,952) in the first semester of 2023, followed by American Airlines (611,236) and VivaAerobus (414,694).
------ADVERTISEMENT------
------ADVERTISEMENT------
------ADVERTISEMENT------
------ADVERTISEMENT------