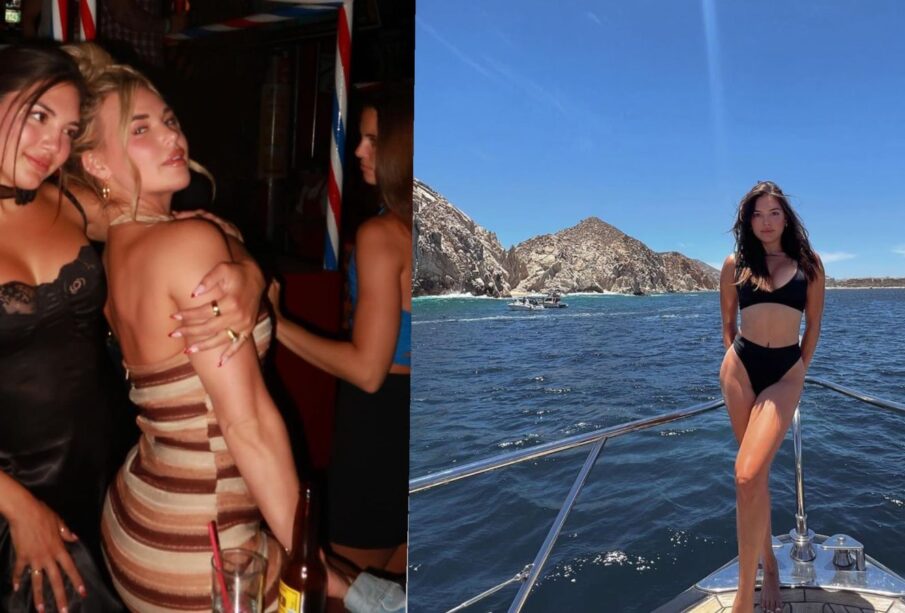 Giannina Milady Gibelli: Luxury Vacation in Los Cabos
Los Cabos was the destination chosen by renowned model and fashion designer Giannina Milady Gibelli for a luxury vacation and relaxing yacht ride. The news was shared via her Instagram account, which boasts an impressive 2.5 million followers.
Known for her avant-garde style and impact on the fashion world, Giannina Milady Gibelli has captivated millions of social media followers who closely follow her every move. In her latest Instagram post, the talented model shared snapshots from her trip to Los Cabos, showcasing the beautiful paradisiacal landscapes and luxurious activities she is immersed in.
As the model continues to enjoy her stay in Los Cabos, her followers are eagerly awaiting more updates and pictures of her experiences in this tropical paradise. Without a doubt, Giannina Milady Gibelli has managed to perfectly combine her passion for fashion with her glamorous and sophisticated lifestyle.
Giannina Milady Gibelli's presence in Los Cabos is not only a testament to her success in the fashion industry, but also to her influence on social media. Her followers, eager to know the details of her life, enjoy posts that reveal intimate and exclusive moments of her adventures.
With reporting by Jesús Moreno for Tribuna de México
------ADVERTISEMENT------
------ADVERTISEMENT------
------ADVERTISEMENT------
------ADVERTISEMENT------