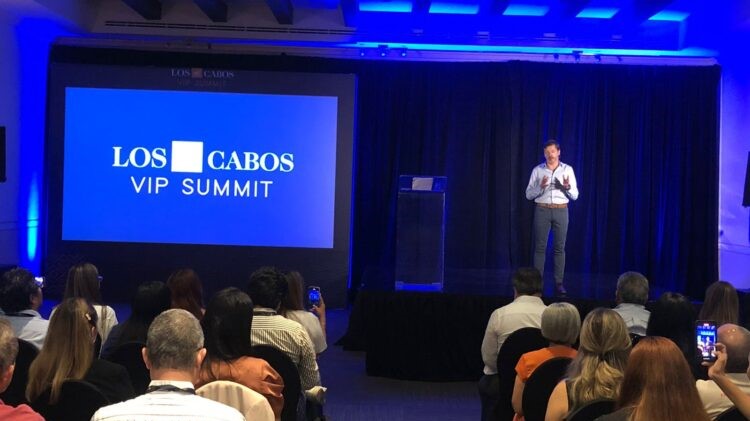 In Los Cabos, the VIP Summit gathers 42 business partners from 15 countries
The VIP Summit, the most significant marketing event in Los Cabos, is back in person with 42 business partners from 15 different nations, showcasing the presence of vital trading partners like Mexico, the United States, and Canada.
According to information from the Ministry of Tourism and Economy (Setue) of the Government of Mexico, this 2022 saw the consolidation and complete recovery of meetings tourism in Los Cabos, which alone represents an annual revenue of 35 billion dollars for Mexico.
In addition to guaranteeing the return of the direct route to London, Rodrigo Esponda Cascajares, director of Fideicomiso de Turismo (Fiturca) Los Cabos, stated that these two days of discussions are anticipated to strengthen and improve air connection with the United States.
"We welcome all the businesses that market Los Cabos internationally to the VIP Summit, which is the destination's marketing event. With 54 enterprises present and 10 participating nations, it is clear that Mexico, the United States, and Canada are our three primary markets. However, there are also businesses from Asia, South America, and Europe ".
Conventions and meetings Tourism accounts for 20% of the total number of hotel nights in the destination as well as 6.8% of the state's Gross Domestic Product.
A total of 4.4 million tourists are predicted to arrive in the state by the end of 2022, just 3.2 million of whom will fly into Los Cabos International Airport.
------ADVERTISEMENT------
------ADVERTISEMENT------
------ADVERTISEMENT------
------ADVERTISEMENT------