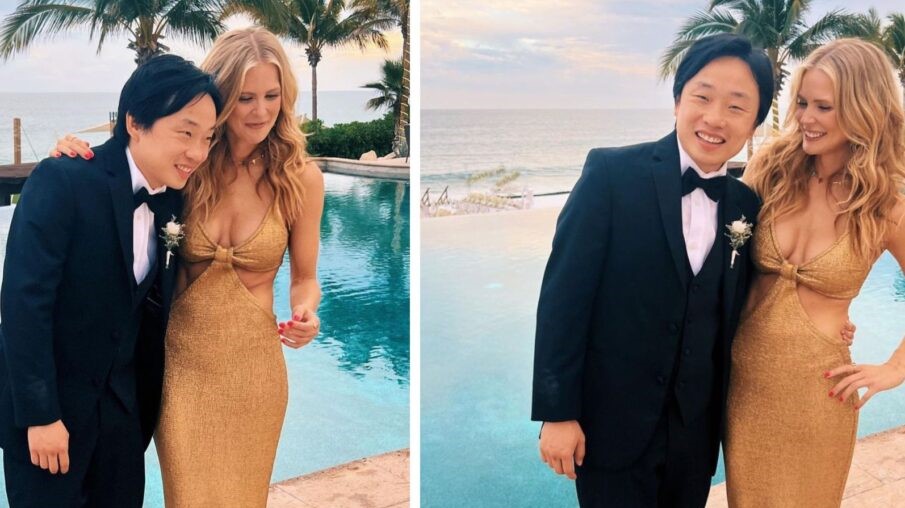 Jimmy O. Yang enjoys Los Cabos vacation before attending friend's wedding
Famous actor and comedian Jimmy O. Yang is enjoying a vacation in Los Cabos. Through his girlfriend Bri Kimmel's Instagram account, they shared a picture together in this beautiful Mexican tourist destination. However, their stay in Los Cabos is not all about rest and relaxation, as they will soon be attending the wedding of some close friends.
Jimmy O. Yang is best known for his role as Jian-Yang in the hit HBO comedy series Silicon Valley. In addition to his small screen talent, he has also excelled in stand-up, appearing on popular programs such as The Arsenio Hall Show, where he received a standing ovation for his performance.
On the big screen, he debuted with the movie "The Interns", but from 2016 his presence became more noticeable. That same year he returned with the feature film "Patriots Day", and the following year he participated in "El Camino Christmas". Other major movies he has appeared in include "Juliet, Naked," "Life of the Party," "Crazy Rich Asians," "Who's Killing the Dolls," "Like a Boss," "Fantasy Island," and "Love Hard," where he shared the lead role with Nina Dobrev.
Jimmy O. Yang continues to gain popularity in both television and film thanks to his talent and charisma, becoming a sought-after actor in the entertainment industry. We certainly hope to see more outstanding projects and performances from this talented artist in the future.
------ADVERTISEMENT------
------ADVERTISEMENT------
------ADVERTISEMENT------
------ADVERTISEMENT------