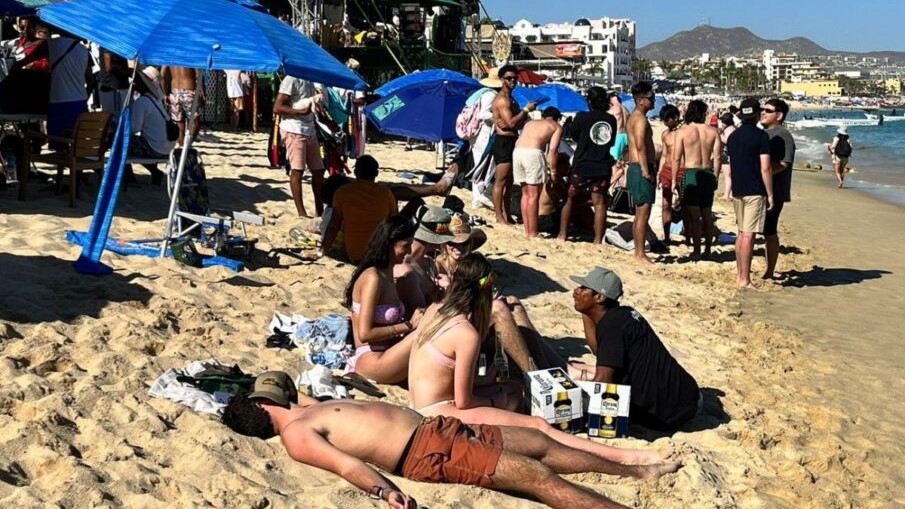 Los Cabos focuses on quality tourism over quantity
Rodrigo Esponda Cascajares, director of Fiturca, has pointed out that Los Cabos has a commercial strategy focused on attracting a market with greater purchasing power. Although its main competitors receive more tourists, it is important for the confidence to focus on quality and not so much on quantity.
    In the first four months of the year, we received 1.3 million domestic and international tourists, which is 22% more than last year. As you mentioned, we are the third airport with the highest number of international tourist arrivals, but as I have mentioned on other occasions, we have to focus on quality rather than quantity.

The quality of the visitor Los Cabos receives generates revenue that is double the revenue generated by any international visitor from other parts of Mexico, this has tangible benefits in the community.
Studies conducted by the Tourism Observatory show that an international tourist visiting Los Cabos leaves behind a daily income of 9,000 pesos, which is twice as much as that of other destinations in the country, according to Esponda Cascajares.
For the coming years, Los Cabos will continue to develop market strategies focused on its main markets, which are looking for destinations offering them experiences with nature, places with a high level of safety and high quality in the services they offer, according to Esponda Cascajares.
Luxury tourism has become the main market for Los Cabos in 2023, with the arrival of 90,714 tourists on private flights, representing a 76.4% growth in tourism with high purchasing power. Esponda Cascajares has said that, thanks to the increase in demand from this type of tourist, the estimated average fare will be $470, $250 more than that recorded in 2019.
With reporting by Luis Castrejón for Tribuna de México
------ADVERTISEMENT------
------ADVERTISEMENT------
------ADVERTISEMENT------
------ADVERTISEMENT------