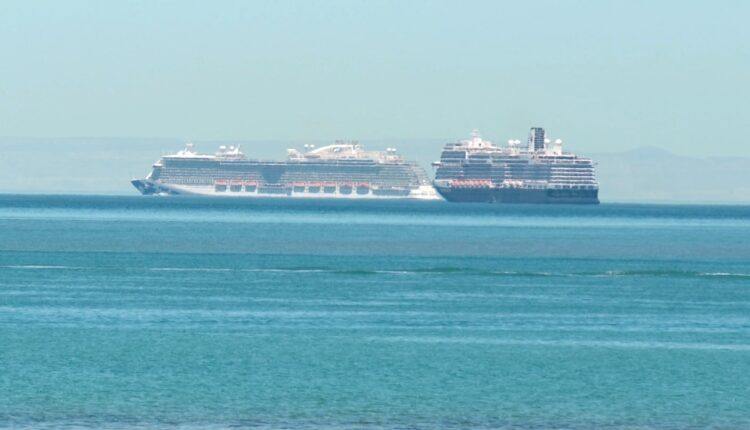 Nearly 500 thousand cruise passengers have arrived in Baja California Sur in 2022
Nearly half a million cruise passengers have arrived in Baja California Sur this year. As of December 20, there was a record of 498,445 tourists arriving in the mid-peninsula aboard cruise ships.
The main destination is Los Cabos, with 462,358 cruise passengers. It is followed by Loreto with 18,151 and La Paz with 17,936.
Normally, they spend between 60 and 70 dollars each, and of all the cruise passengers that come aboard, 60 to 70% go down to the communities.
According to the State Government, although these figures are favorable, they do not compare with the economic revenue generated by other forms of tourism. It is time for cruise ship passengers to be taxed. He pointed out that at present, cruise ships only pay a fee for the use of the port to the Integral Port Administration.
This is a proposal that is in the initial stage, so there is still time to consolidate it. The idea arose in one of the meetings that have been established between the government and businessmen of the tourist sector.
------ADVERTISEMENT------
------ADVERTISEMENT------
------ADVERTISEMENT------
------ADVERTISEMENT------