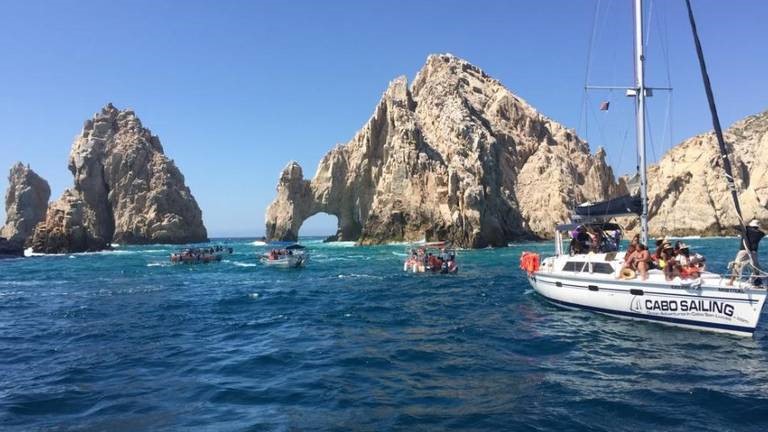 Productive season for providers of nautical services
According to a survey by the Association of Hotels of Los Cabos, there has been good economic activity for nautical service providers in the port of Cabo San Lucas during the holiday season, with a capacity above 80%.
Given that they are serving guests to this tropical paradise on a daily basis, nautical tourism service providers claim that this winter season has been excellent.
Despite the mildly chilly weather, visitors to Los Cabos cannot claim they came for a holiday if they do not take a boat trip in the bay and see its beaches and marine life. Whale watching is a special experience for visitors at this time of the year.
Tourists may sail in peace and completely enjoy the many tours, whether sport fishing, snorkeling, diving, or just trips around the bay to get a different perspective of the location, thanks to the light breeze and quiet waves at the port of Cabo San Lucas.
------ADVERTISEMENT------
------ADVERTISEMENT------
------ADVERTISEMENT------
------ADVERTISEMENT------