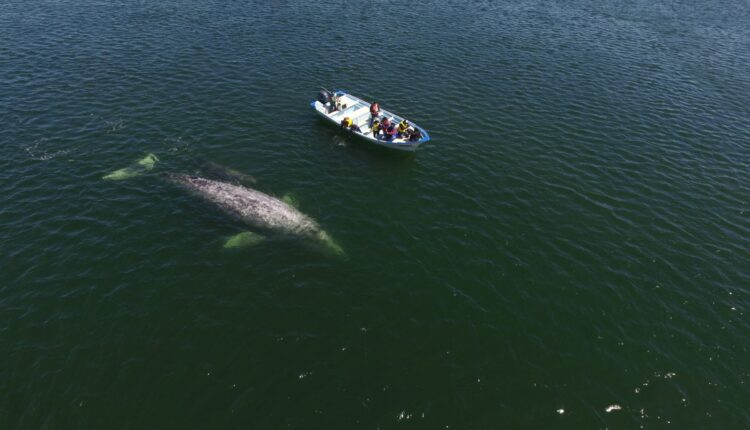 Puerto López Mateos kicks off the Grey Whale Festival
Puerto Adolfo López Mateos, in the municipality of Comondú, is ready for the International Grey Whale Festival 2023, taking place from the 3rd to the 5th of February.
The State Government is joining forces with tourism providers and institutions in order to promote this activity at an international level so that this translates into a greater number of visitors, an increase in economic revenue, and more benefits for the sector and the families that depend on it.
As every year, visitors from all over the world are coming to enjoy this experience, the Lopez Mateos grey whale festival serves as a national and international marketing tool for the state. Since the celebration is a tradition for families living in the state, it also promotes local tourism
Participants will take part in leisure, sporting, and cultural events such as a shore fishing competition, the 16th Cultural Mission presentation, and performances by regional popular music ensembles.
------ADVERTISEMENT------
------ADVERTISEMENT------
------ADVERTISEMENT------
------ADVERTISEMENT------