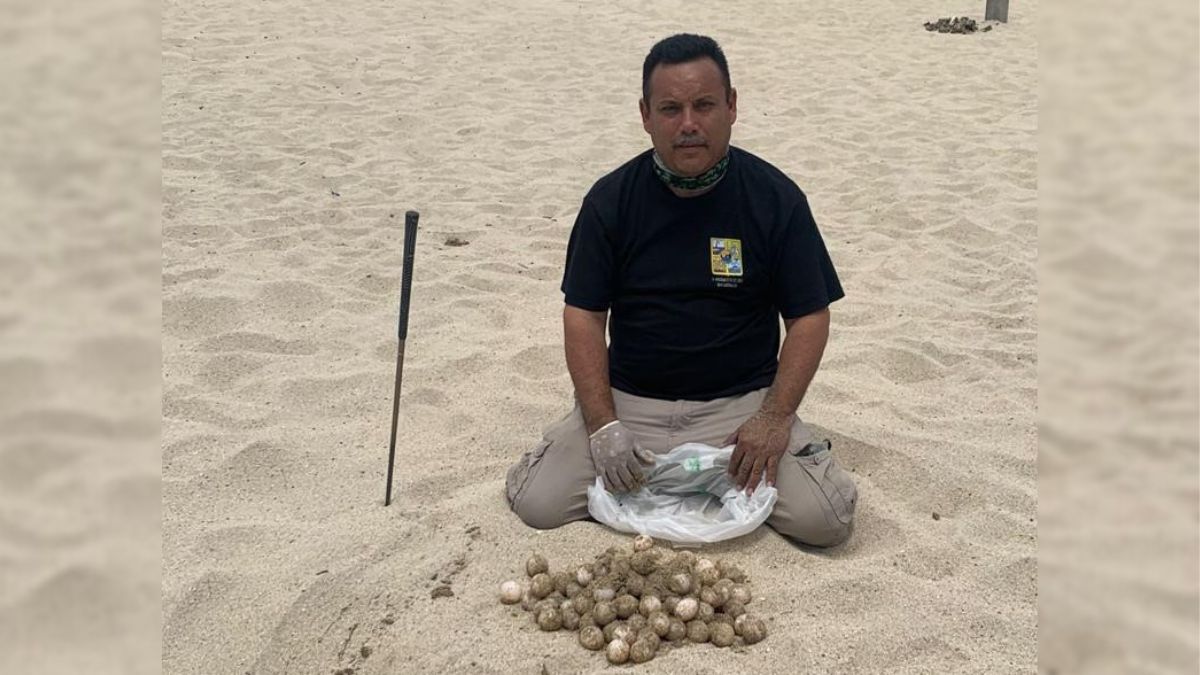 Sea turtle nesting season starts in Los Cabos
The first nests of the Olive Ridley species of sea turtle have been found on the beaches of Los Cabos during routine patrols by the Sea Turtle Conservation Program, headed by biologist Gabriel Olvera Guevara.
This family of sea turtles is the most common to visit the municipality of Los Cabos every season. During this first encounter, 82 eggs in the first nest and 113 eggs in the second nest were detected and protected.
From these first nests, an increase in arrivals to the coasts of the tourist destination is expected, since the high season begins in June and ends in November.
For this reason, the head of the Coordination of the Sea Turtle Protection Program, biologist Gabriel Olvera Guevara, advised the local population and visitors to keep a distance of 10 meters when encountering any species of turtle and not to interfere with the nesting process or obstruct their passage.
Finally, he urged citizens to report any encounter with the endangered species by calling the emergency number 9-1-1 and the number of the "Don Manuel Orantes" Turtle Camp in San José del Cabo, (624)105-0903, in order to register and protect the nesting sites.
------ADVERTISEMENT------
------ADVERTISEMENT------
------ADVERTISEMENT------
------ADVERTISEMENT------