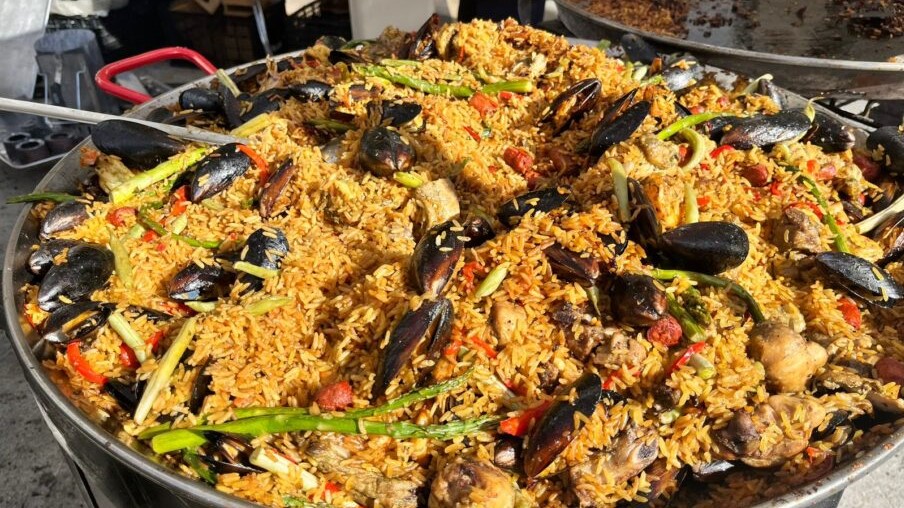 Sixth Paella Festival: A gastronomic delight with a charitable purpose
The Sixth Annual Paella Festival was held this weekend at the Hilton Hotel, an event benefiting the Rotary Club of Los Cabos. The main goal of the festival was to raise funds for the club's scholarship program, which supports underprivileged children and young people. Attendees were enthusiastic about enjoying delicious paellas while contributing to a noble cause.
With the participation of 14 hotels in the destination, the Sixth Paella Festival was a true showcase of culinary skills and knowledge of Spanish cuisine. Chefs put their talents to the test by preparing one of the most internationally recognized and traditional dishes: Valencian Paella. Each hotel demonstrated its skill in preparing this delicious recipe, creating a competition full of captivating flavors and aromas.
During the event, a jury of gastronomy experts evaluated the presentation of the dish, its texture, taste and originality. Jesús Corral, coordinator of the jury of the Sixth Paella Festival, emphasized that the main objective of the competition is to show the chefs' ability to blend flavors and create a unique paella that is different from the traditional one. The challenge is to demonstrate their culinary creativity and surprise diners with new interpretations of this iconic dish.
The majority of the paellas participating in the Sixth Paella Festival presented an interesting Mexican touch, without losing the original taste and recipe of the traditional Valencian paella.
With reporting by Luis Castrejón for Tribuna de México
------ADVERTISEMENT------
------ADVERTISEMENT------
------ADVERTISEMENT------
------ADVERTISEMENT------