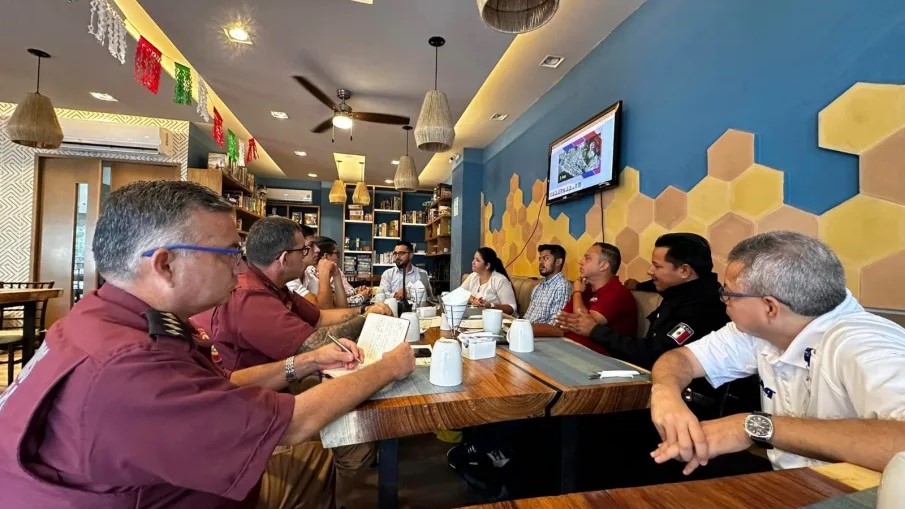 CPS and authorities meet for Recreational Race with a Cause logistics
In order to manage traffic and security issues in this event, as well as the route to be run and the closure of roads, COMUDE Puerto Vallarta, traffic and road authorities, and the organizers of the "Carrera Recreativa con causa CPS Media" recently met in a technical meeting.
The course, which will cover distances of 3 and 5 kilometers, was also determined. It will begin at Popa Street, proceed along Paseo de la Marina, and then circle around and head back along the boardwalk to the finish line, which will be at the beginning.
To protect the safety of the runners, the event will include police, firefighters, ATV patrols, an ambulance from Hospital Joya, and traffic officers.
You can sign up in person at the CPS Media offices at 111 Proa Street in Marina Vallarta by bringing three or more items worth at least $250, such as adult diapers, wet wipes, moisturizing creams, or first aid kits. All proceeds will go to the Food Bank and the Centro de Atención Integral para el Adulto Mayor de Puerto Vallarta.
Please check the following website for more details about this event: https://carrera.cps.media/
With reporting by Fer Bojórquez for Tribuna de la Bahía.
------ADVERTISEMENT------
------ADVERTISEMENT------
------ADVERTISEMENT------
------ADVERTISEMENT------