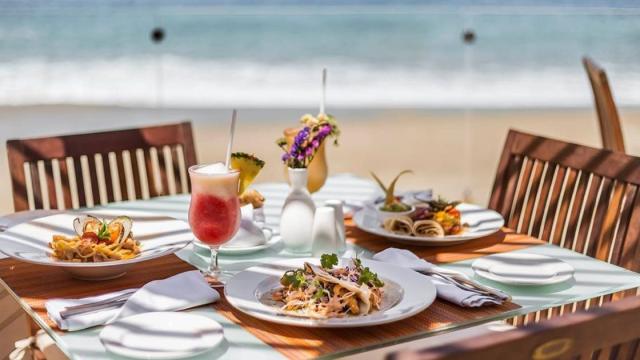 Difficult to regulate the All-Inclusive plan in the hotel industry
It will be difficult to regulate the all-inclusive plan in the hotel industry, as the Congress of the Union intends to do, because the amount of the costs and the percentages that are dedicated to food, lodging and entertainment of the prices paid by the guests are very variable.
This was the opinion of Jorge Peralta, manager of the Mío and Friendly Hotels, who stated that hoteliers comply with all the tax aspects established in Article 50 of the Public Finance Law of the State of Jalisco, which indicates what must be taxed for lodging, meals or activities.
The hotelier commented that it is understood that what they are looking for in the Chamber is to be clearer with the consumers, that is, the guests.
In an exercise of transparency, you can give some average percentages of what is offered in food, beverage and entertainment, but it is something more complex than some numbers.
In addition, the representative of hotels using the all-inclusive system pointed out that, in the interest of transparency, the percentages of what is consumed could be broken down to explain them to anyone who asks.
Surely there will be those who have doubts about the cost of the items they consume, those who eat or drink little may find it excessive what they pay for an All Inclusive, but surely there will be people who compensate for what they pay in their rate.
It is worth remembering that on March 22, the plenary session of the Chamber of Deputies approved reforms to the Federal Consumer Protection Law to regulate all-inclusive packages.
The legislature has reformed article 43 of this law, stipulating that "in the case of 'all-inclusive' packages or systems, suppliers must duly and promptly inform consumers of the prices, differentiating between accommodation and other services included and, where applicable, the amount of tax applicable to each of them and the method of calculation."
With reporting by Rodrigo López Becerril for Tribuna de la Bahía
------ADVERTISEMENT------
------ADVERTISEMENT------
------ADVERTISEMENT------
------ADVERTISEMENT------