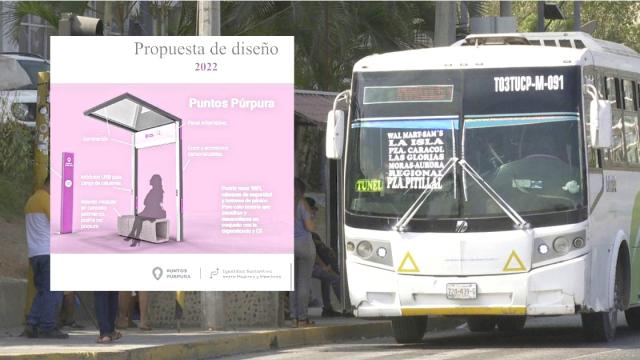 First "purple spot" to be ready in June in Puerto Vallarta
The Secretary of Transportation of Jalisco, Diego Monraz Villaseñor, announced that the first purple point, which is an urban safety strategy, will be inaugurated in Puerto Vallarta, possibly in June of this year.
The purpose is to reduce the rates of sexual violence in the community that women face when traveling to different points through means such as transportation platforms and yellow taxis, so that they have a safe trip while waiting, traveling and descending.
Puerto Vallarta will be the third municipality in Jalisco to install these purple points, which are safe bus stops for women and children. A few months ago, a tour was made to locate these points, of which there will be eight in total.
However, he did not want to reveal the location of the first purple point as the announcement will be made later.
The investment will be mixed between the state and the private initiative of Puerto Vallarta. Among them, hoteliers and restaurateurs will help to install them.
With reporting by Brenda Beltrán for Tribuna de la Bahía
------ADVERTISEMENT------
------ADVERTISEMENT------
------ADVERTISEMENT------
------ADVERTISEMENT------