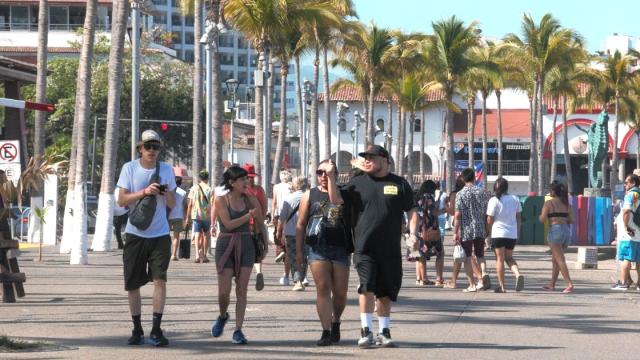 Sports tourism accounts for 25% of visitors to Jalisco     
A quarter of the more than 20 million domestic and international visitors who come to Jalisco every year, or around 5 million, are tourists attracted by sporting activities and events, said the Secretary of Tourism of the State of Jalisco, Claudia Vanessa Pérez Lamas, after attending the inauguration of the second edition of the Mexico Open golf tournament at Vidanta.
The state official stressed that sports tourists can travel at any time of the year, following the routes of different athletic races, football championships or other individual or team sports; in addition, the movement of teams participating in tournaments increases occupancy and economic revenues, as the groups travel with family members, coaches and even cheerleaders.
Sports tourism is a very strong segment of tourism activity in Jalisco, representing a quarter of our annual visitors who come to participate in tournaments or as assistants.
With regard to the Mexico Open, the Secretary of Tourism of Jalisco emphasized that it is an outstanding sporting event that will take place on the border between Jalisco and Nayarit, which will not only leave behind an abundance of economic revenue, but also a wide coverage and projection of this destination, with the presence of more than 30 national and international media, influencing a market with great purchasing power.
------ADVERTISEMENT------
------ADVERTISEMENT------
------ADVERTISEMENT------
------ADVERTISEMENT------