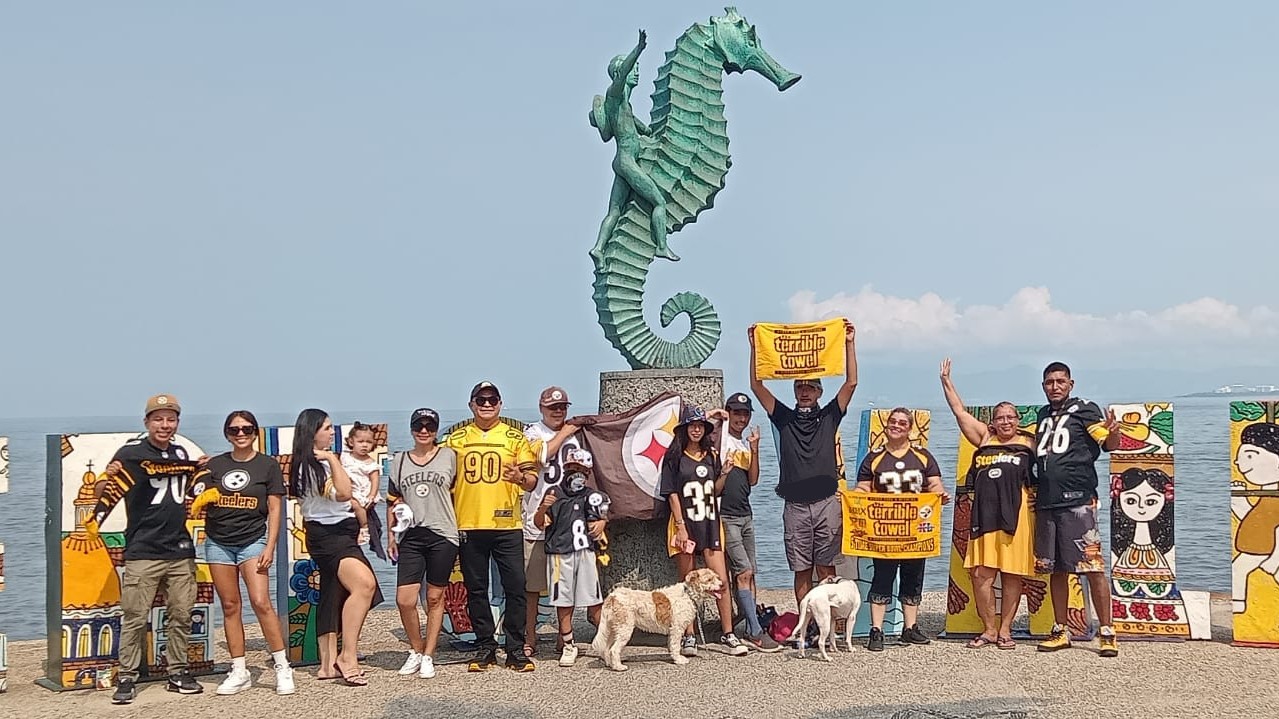 Steeler Nation Annual Photo Tradition Continues at El Caballito in Puerto Vallarta
For over fifteen years, the fervent followers of the Pittsburgh Steelers have maintained a heartwarming tradition that transcends borders. Every year, as the anticipation for the NFL season reaches its peak, Steelers fans from all corners of Mexico converge in different cities to capture a moment that symbolizes their unwavering dedication to the black and gold.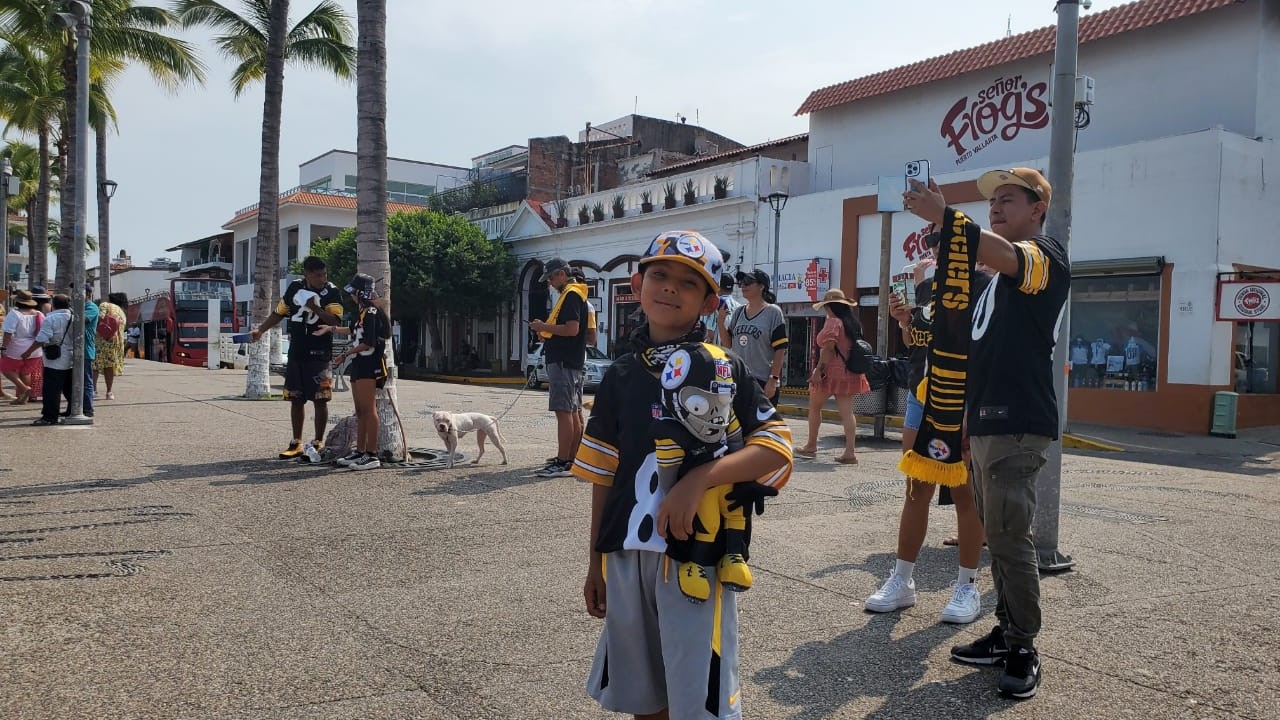 And this year, Puerto Vallarta proudly hosted the Steeler Nation for this annual ritual. Since 2015, football enthusiasts have been gathering on the Sunday just before the season's kickoff at the iconic Caballito del Malecon. Their mission? To connect, share stories, and pledge to watch the games together.
On September 3rd, 2023, the excitement reached its zenith as they assembled next to the Caballito. The mastermind behind this event, Esteban Zuñiga, shared his enthusiasm, saying,
We are thrilled to be here. It's like a family reunion. The mighty Steel family comes together each year on this special Sunday before the season begins. Here in Vallarta, our numbers may not be massive, but our tradition continues to grow. We are confident that this gathering will only get larger as more and more fans in the city join us.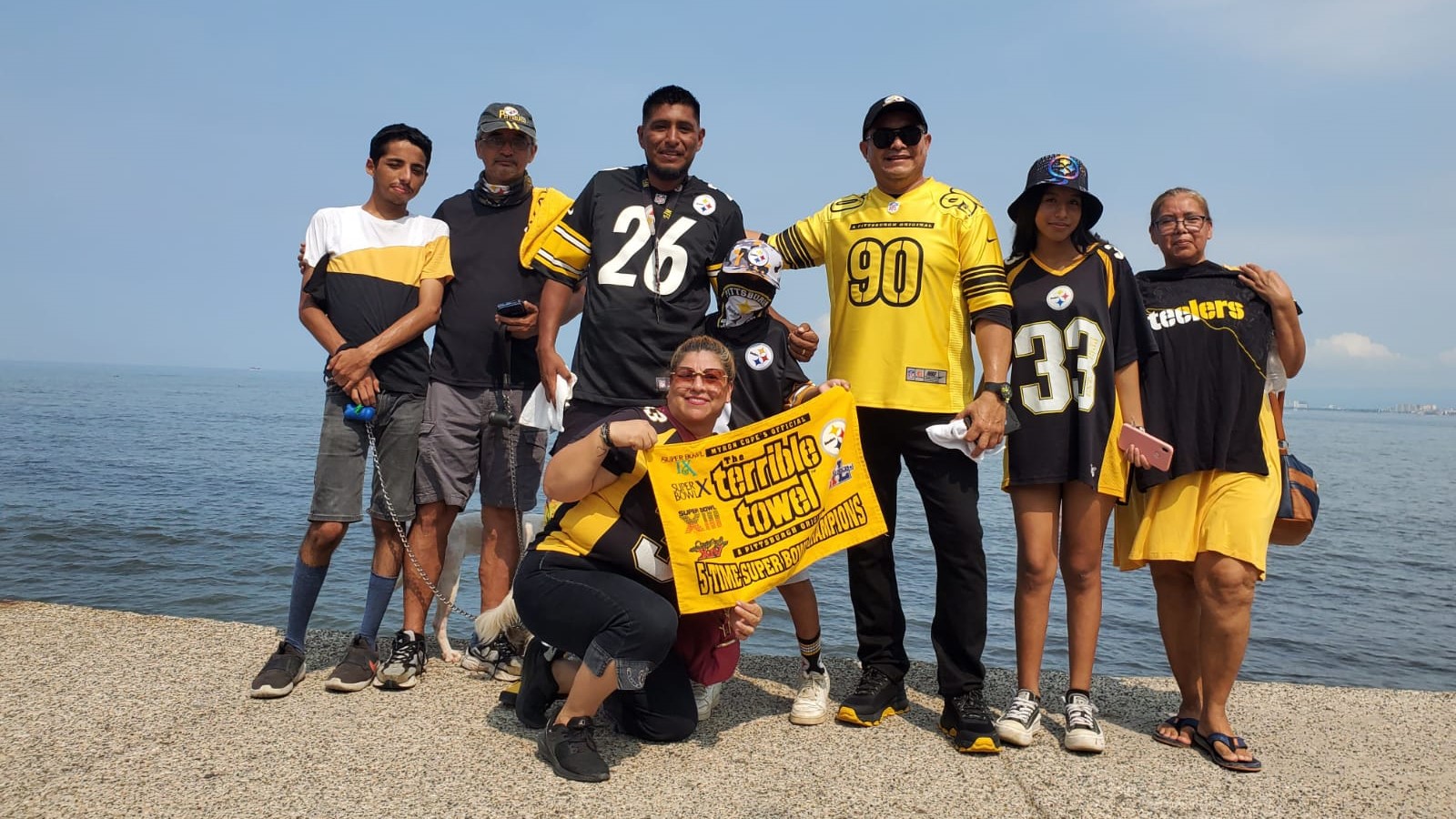 At 10:30 a.m., with a resounding cry of "Here We Go!", they positioned themselves to immortalize the commencement of the 2023 – 2024 NFL season. Families draped in gold and black jerseys, adorned with their favorite players' numbers, brandished blankets, scarves, and the iconic "terrible towels," all gleaming in the morning sun of Puerto Vallarta.
Amidst the sea of black and gold, one sentiment resonated with all attendees: the spirit of brotherhood that binds Steelers fans and football enthusiasts together. They declared their readiness for the first game of the season, eager to witness the Steelers take on the San Francisco 49ers, and hoping it marks the beginning of their journey towards a long-awaited seventh Super Bowl championship.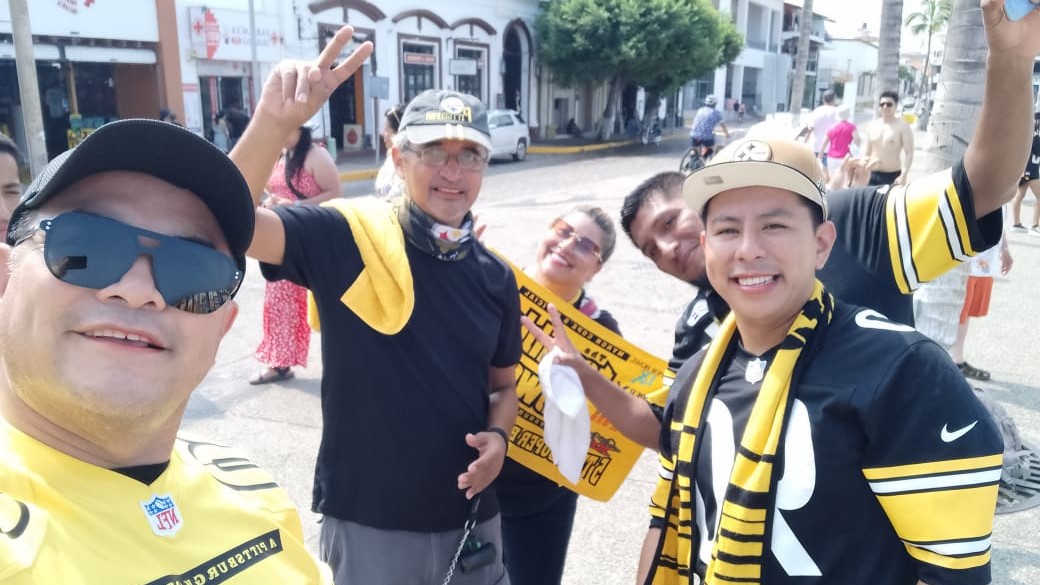 ------ADVERTISEMENT------
------ADVERTISEMENT------
------ADVERTISEMENT------
------ADVERTISEMENT------