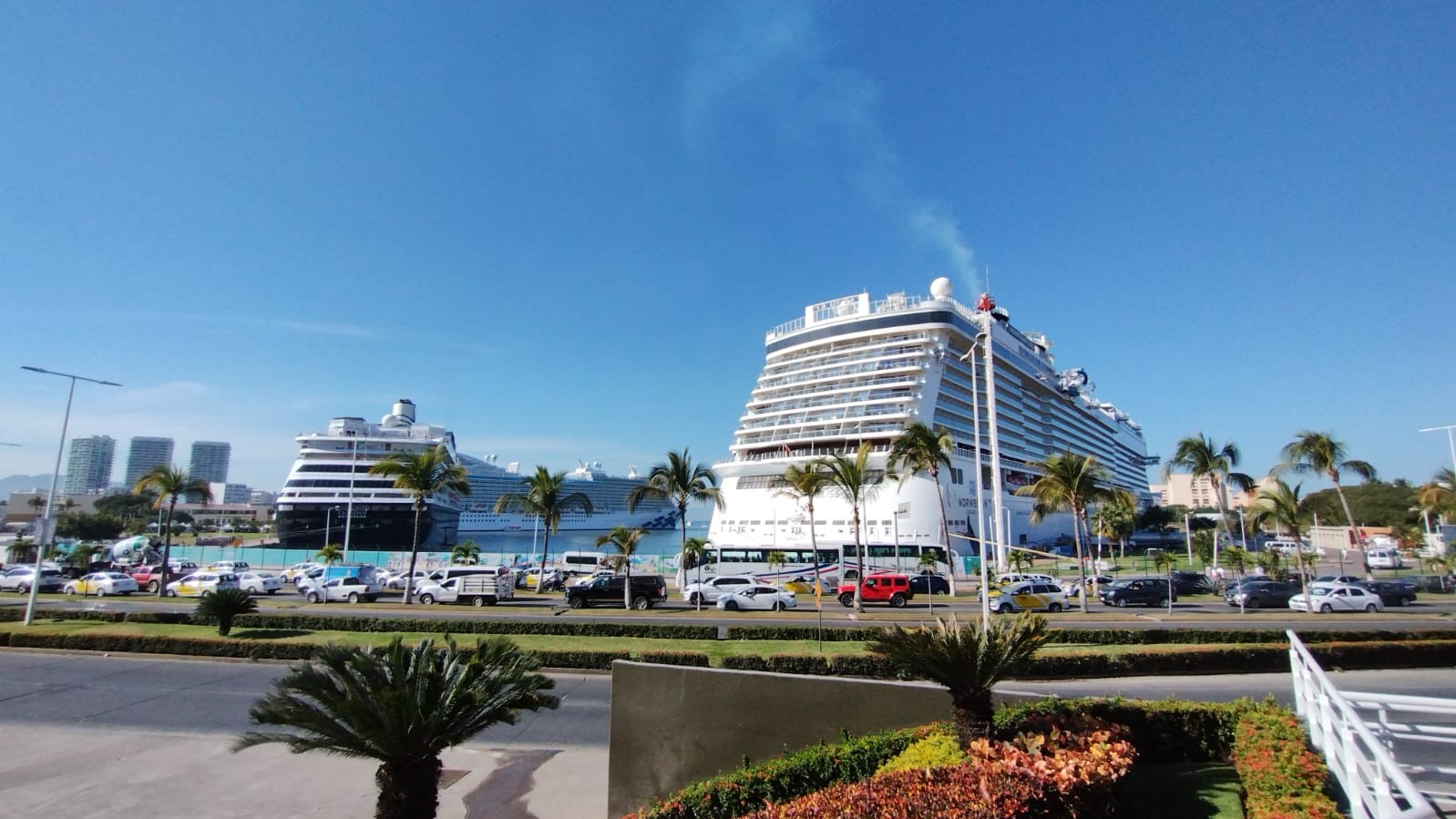 Triple arrival of cruise ships leaves 19 million pesos to Vallarta
The Norwegian Bliss, Discovery Princess, and Zaandam arrived on Wednesday, the second triple arrival of the year, bringing 8,371 passengers and 3,651 crew members, leaving a revenue of nearly 19 million pesos.
These ships arrived early in the morning from other ports such as Acapulco, Mazatlan, and Huatulco as part of the cruise ships' high season in Puerto Vallarta
The Administration of the Puerto Vallarta National Port System informed that the 12 thousand cruise ship visitors received the attention of those who comprise the port community, including concessionaires, port service providers, and related services.
The Malecon and surrounding areas were full of tourists who only had a few hours to enjoy this tourist attraction.
This month, 30 ships are expected to arrive, with two of them being triples; by the end of 2023, more than 190 ships could arrive in Puerto Vallarta.
------ADVERTISEMENT------
------ADVERTISEMENT------
------ADVERTISEMENT------
------ADVERTISEMENT------