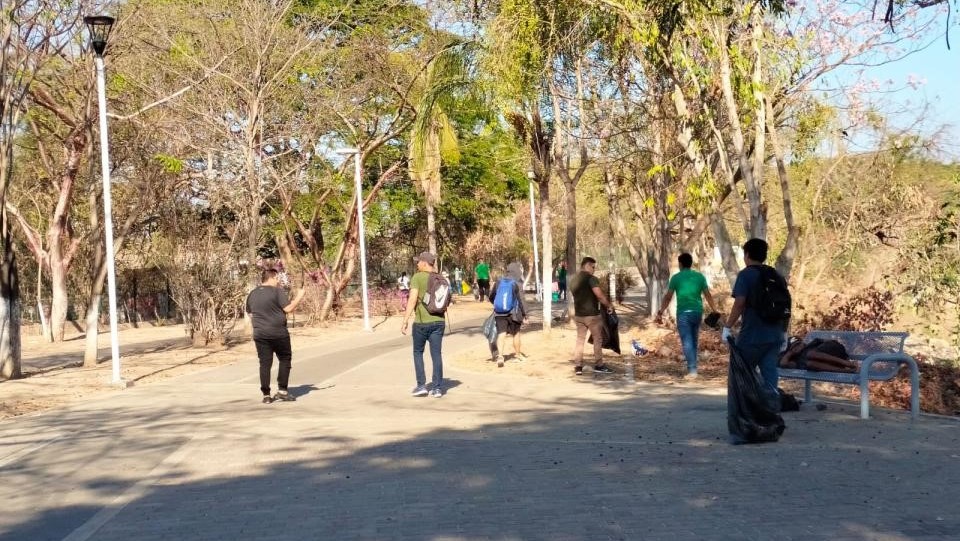 University students clean beaches and rivers of Vallarta for World Environment Day
Students from the ICEP Puerto Vallarta University participated in a clean-up of the city's natural areas as part of World Environment Day in order to spread awareness of the value of these areas and to implore locals not to litter the city's streams and beaches in order to lessen the contamination that already exists there.
About 40 students from this university gathered this Sunday at eight in the morning in several locations around the city. One of those locations was the Lineal Park, where they organized themselves to begin the cleanup.
This initiative was started by law student Mariano Güitrón, who said it came to him after taking an environmental law course and realizing the importance of protecting the environment.
The United Nations declared June 5 to be World Environment Day through Unesco, which is why they are holding this event. A biologist also visited the institution and spoke about the effects of the environment.
However, Professor Gerardo Rojas Lopez mentioned that the students' Environmental Law assignment led them to believe that Puerto Vallarta had a lot of pollution in the canals, streams, and beaches. As a result, they wanted to make a small contribution with this Sunday's cleanup.
With reporting by Brenda Beltrán for Tribuna de la Bahía
------ADVERTISEMENT------
------ADVERTISEMENT------
------ADVERTISEMENT------
------ADVERTISEMENT------