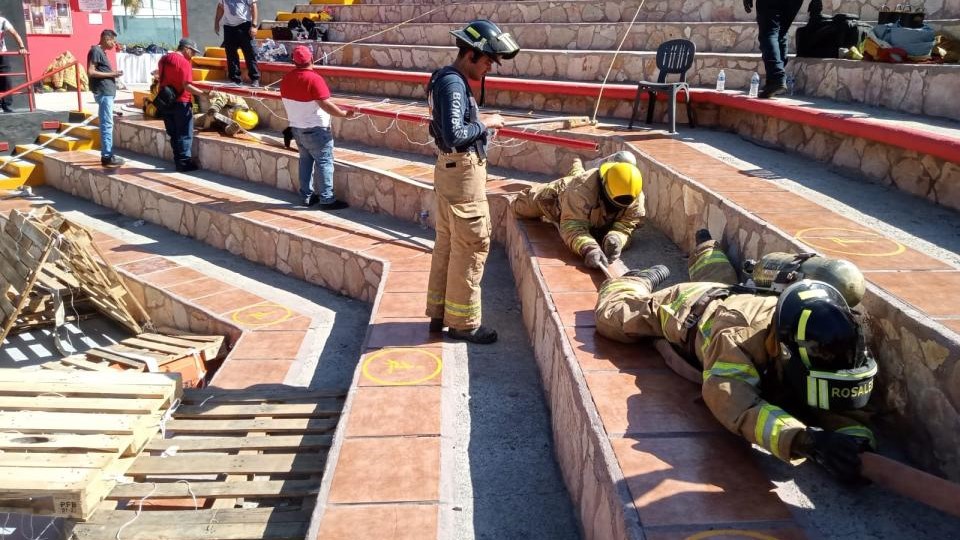 Firefighters Without Borders Offers Training in Vallarta-Nayarit
The training workshop for employees from several Civil Protection and Firefighters institutions in Jalisco and Nayarit, as well as private organizations, got underway this week with the assistance of experts from the group Firefighters Without Borders (FWB), an independent Canadian NGO.
Members of the fire department are the target audience for this course, which will develop important skills in areas like pre-hospital care, firefighter safety and protective gear, the incident command system, knots, ropes, and anchoring systems, fire control and combat, search and rescue, cargo stabilization, vehicle extraction, and hazardous materials awareness.
Around 80 representatives from state and municipal organizations, including the Jalisco State Civil Protection and Fire Department Unit (UEPCBJ), the Civil Protection and Firefighters of Puerto Vallarta, the Bay of Banderas and Compostela, Nayarit, Talpa and Mascota, Jalisco, and private businesses like Vallarta Adventure and hotel staff, participated in this workshop.
The participants engaged in prehospital care practices on the first day of the activities, including vehicle extraction, equipment and protective equipment, ladders and placement techniques, knots and ropes, and hoses.
------ADVERTISEMENT------
------ADVERTISEMENT------
------ADVERTISEMENT------
------ADVERTISEMENT------