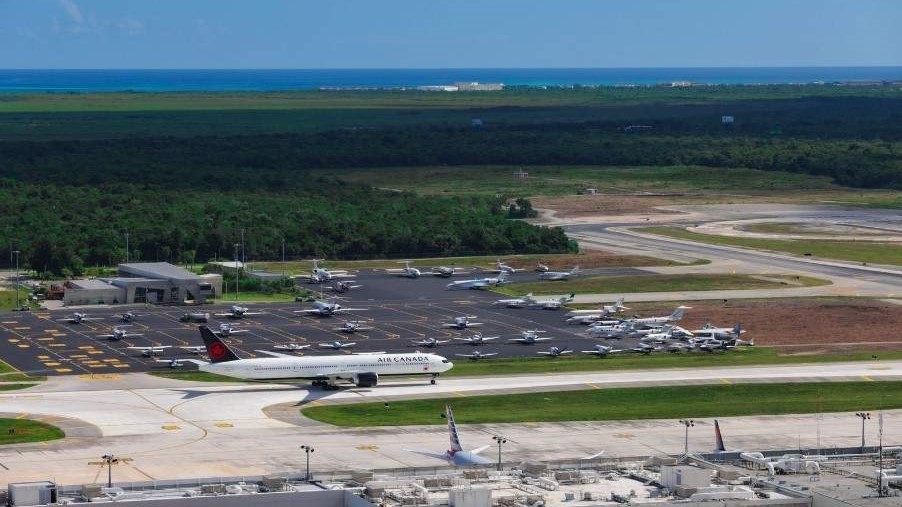 Cancun and Cozumel to receive new flights this winter
For the impending winter Cancun travel season, American and Canadian airlines have started announcing new routes and more flights. State Secretary of Tourism Bernardo Cueto Riestra claims that the state's connections to the United States and Canada have improved.
Quintana Roo "will have new routes and air frequencies for this winter season, strengthening connectivity from Canada and the United States as a result of the tourism promotion, high-quality services and natural beauties of the different destinations," he reported.
For the upcoming winter season, the major American and Canadian airlines, including American Airlines, Delta, Air Canada, and Westjet, have increased the number of flights they offer to Cancun and the island of Cozumel.
According to him, the only new direct winter connections so far are Hamilton-Cancun, Cincinnati-Cancun, Pittsburgh-Cancun, Nashville-Cancun, and Raleigh-Cancun. Additionally, Cozumel now offers more flights from Montreal on Air Canada and from Atlanta and Minneapolis on Delta.
He noted that "this increase in connections highlights the significance and allure of Cozumel as one of the most sought-after beach destinations."
Bernardo Cueto continued, "These results are a good bet for the airlines for the Mexican Caribbean destinations and reinforce our commitment to continue offering the best of Mexican tourism to the world."
------ADVERTISEMENT------
------ADVERTISEMENT------
------ADVERTISEMENT------
------ADVERTISEMENT------