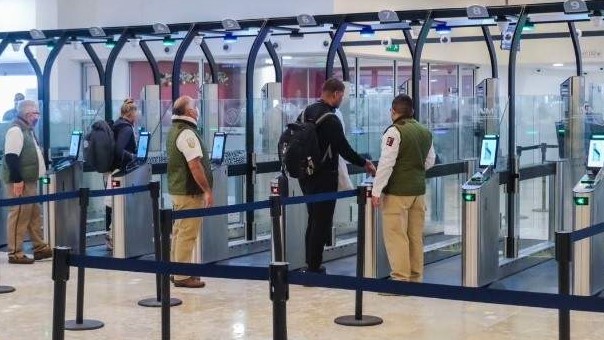 Cancun International Airport has now automated immigration filters
At the Cancun International Airport, automated immigration controls are now operational. Cancun International is the first airport in the country to offer this cutting-edge equipment to travelers.
With help from the National Institute of Migration (INM), the 14 machines went into operation at Terminal 3 on Wednesday. This will stop the lengthy INM immigration waits within the airport.
Travelers can now enter the nation by going via the digital automated system while carrying an electronic passport. According to government officials, the machines will help get rid of corruption, which has been a problem in the past.
The automatic system must be navigated through in about 30 seconds. Travelers must be of legal age and possess an electronic passport that is valid for at least six months in order to do this effectively.
Four automated INM gates will soon start functioning in Terminal 4 of the Cancun airport, where there are currently 14 automated INM gates working in Terminal 3. The automated system will then be extended to Terminal 2 after that.
Passengers in Cancun, Los Cabos, and Mexico City were the first in the nation to use the INM machines thanks to a change made to the Migration Law in May.
------ADVERTISEMENT------
------ADVERTISEMENT------
------ADVERTISEMENT------
------ADVERTISEMENT------