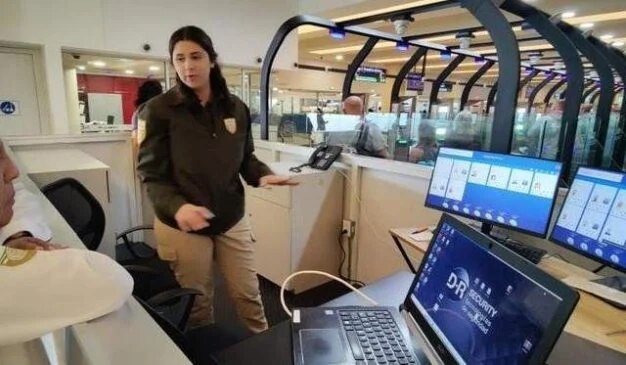 Over 70,000 passengers have gone through the new ePassport gates at Cancun International
According to the Commissioner of the National Institute of Migration (INM), Francisco Garduño Yáñez, more than 70,000 travelers have used the automated gates to enter the country at the Cancun airport since they were installed during the last days of December.
On Thursday, Garduño Yáñez toured terminals III and IV as part of the first stage of operations with the start-up of 30 ePassport gates in the country. He reported that 18 have been installed at the Cancun International Airport -14 in Terminal III and four in Terminal IV – and 12 more at the Mexico City International Airport – six in Terminal 1 and six in Terminal 2.
Since their installation in Cancun, 70,010 passengers have used the Filtros Migratorios Autónomos (FMA) between the two international terminals. Of the Cancun users, 56,779 are from the United States, 6,045 from Canada and 7,186 have been Mexican nationals.
At the Mexico City International Airport (AICM), 16,803 people have used the new automated ePassport gate system.
The system will be next installed inside the international airports of Los Cabos, Guadalajara and Puerto Vallarta.
------ADVERTISEMENT------
------ADVERTISEMENT------
------ADVERTISEMENT------
------ADVERTISEMENT------