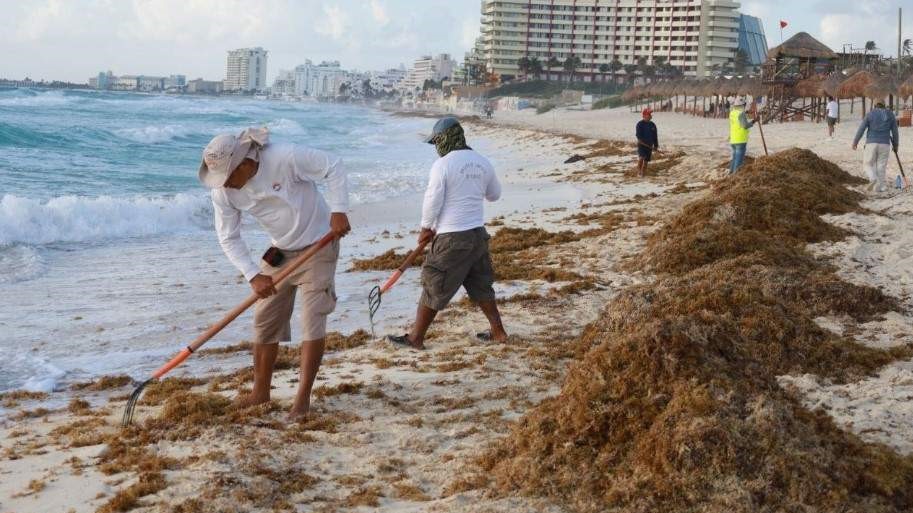 Over 71 tons of sargassum removed from Cancun beaches in January
More than 71 tons of sargassum was removed from Cancun beaches last month. The sargassum is being removed daily from city beaches as part of a joint effort by city and federal authorities.
Public Services personnel and the Federal Maritime Terrestrial Zone (Zofemat) have a goal of maintaining the characteristic beauty of the beaches that distinguish the destination.
Since last Tuesday, municipal personnel managed to remove 60 cubic meters of macroalgae from the beaches of Cancun as part of the strategy to avoid environmental impact and effects on tourism.
During the month of January, 71.44 tons of sargassum were collected from the beaches. While the amount of sargassum arriving is considered low, cleaning does will not stop.
------ADVERTISEMENT------
------ADVERTISEMENT------
------ADVERTISEMENT------
------ADVERTISEMENT------