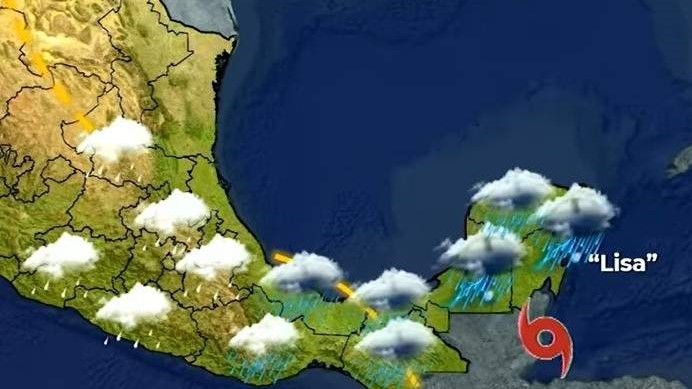 Ports closed in south as entire Yucatan Peninsula braces for heavy rains
Classes have been canceled and ports closed in the southern region of the state due to the anticipated rains from Lisa. In the northern regions, heavy rains are forecast due to an unrelated system.
On Tuesday, the National Civil Protection Coordination reported on the port closures to smaller vessels in both Mahahual and Xcalak and to all types of navigation in Chetumal.
The national agency also reported blue and green alerts for the southern region of the state with the passing of Lisa. In a social media post, Civil Protection specified a blue alert (very low danger) for the north, SW and center of Campeche, the north, center and east of Chiapas, the center and west of Quintana Roo, the southeast, south, center, north and east of Tabasco and south of Yucatan.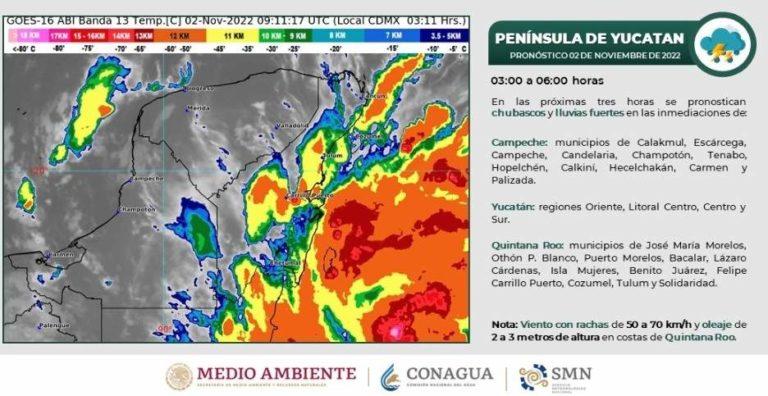 On a green alert (low danger) is the east and south of Campeche and the southern region of Quintana Roo. Classes in the municipalities of Bacalar and Othón P. Blanco have been suspended for Wednesday.
The current Tropical Storm Lisa is forecast to make landfall in Belize sometime Wednesday as a Category 1 hurricane. From there, the storm will cross over land and into the Bay of Campeche where it will arrive as a tropical depression early Friday.
The northern region of Quintana Roo has a heavy rainfall warning unrelated to Tropical Storm Lisa.
Mexico's Servicio Meteorológico Nacional, together with Conagua, also report heavy rains for Campeche, Yucatan and the state of Quintana Roo. The forecast heavy rains and strong winds in these areas are unrelated to the passing of Lisa.
------ADVERTISEMENT------
------ADVERTISEMENT------
------ADVERTISEMENT------
------ADVERTISEMENT------