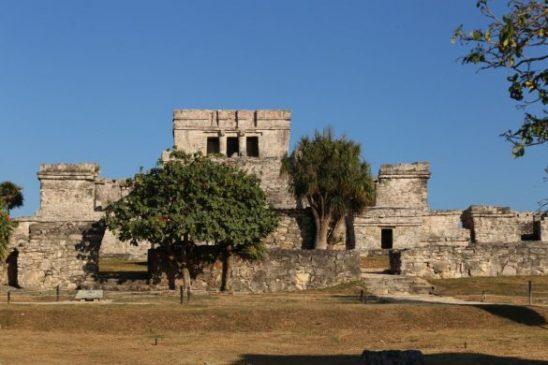 Quintana Roo to receive large investment for archaeological zones
Approximately one billion pesos is set for investment in the state's archaeological zones. On Sunday, Governor Mara Lezama announced the investment that will help equalize opportunities in the north and south.
"The world has the right to know the natural wonders of Quintana Roo," she said in a statement while reporting that the billion peso investment will be used to restore the archaeological sites of the state.
Her announcement came after a meeting with Diego Prieto Hernández, the General Director of the Institute of Anthropology and History (INAH). Lezama said there is great interest in promoting rural tourism and the south of the state, and that the projects will be done hand-in-hand with the communities.
According to the INAH, Quintana Roo has 13 archaeological zones of which 10 will part of the investment. One of those areas will be the archaeological corridor from Paamul II to Ichkabal.
Others will include the 8 Balas cave, Las Manitas and the Garra de Jaguar cave system, while Dzibanché in Meco, Tulum, Muyil, Cobá, Kohulinch, Chacchoben and Oxtankah are also being considered.
Her announcement was made after the Ministry of Tourism reported more than 3.7 million tourists to the state already this year. According to the Government of Mexico, 3,757,775 tourists were counted. During the first week of October, another 300,000 visitors arrived.
Lezama says that the state will align itself with the 2030 agenda for sustainable tourism development, based on a joint project of the private initiative and the government which will allow equal growth in both the north and the south of the state.
------ADVERTISEMENT------
------ADVERTISEMENT------
------ADVERTISEMENT------
------ADVERTISEMENT------