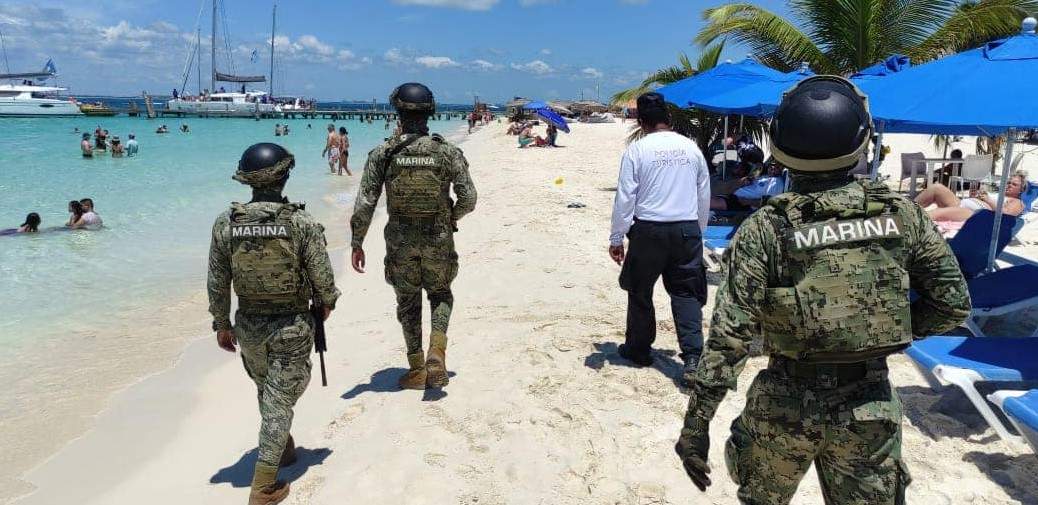 Security on Isla Mujeres beefed up for two international events
Over the weekend, the island's security was beefed up in preparation for two international events. The island hosted an international swimming competition and its annual fishing tournament from May 19 to 21.
A police helicopter was also part of the increased security as part of the Coordination Group for the Construction of Peace and Security in Quintana Roo's strategies, performing flyovers throughout the municipality.
Aside from the SSC (Secretariat for Citizen Security) helicopter, ground operations were carried out by the National Guard, the Mexican Navy, and the Municipal Police.
Isla Mujeres (the island) hosted El Cruce, a swimming competition with over 1,400 participants, over the weekend. El Pescador hosted the afternoon award ceremony.
In addition, the island hosted its annual fishing tournament. The XVIII Cosme Alberto Martnez Magaa International Fishing Tournament was held over the weekend. According to Ricalde, 91 boats from the United States, Canada, and Mexico took part.
The island government organized the tournament, which had a record number of participants for 2023.
------ADVERTISEMENT------
------ADVERTISEMENT------
------ADVERTISEMENT------
------ADVERTISEMENT------