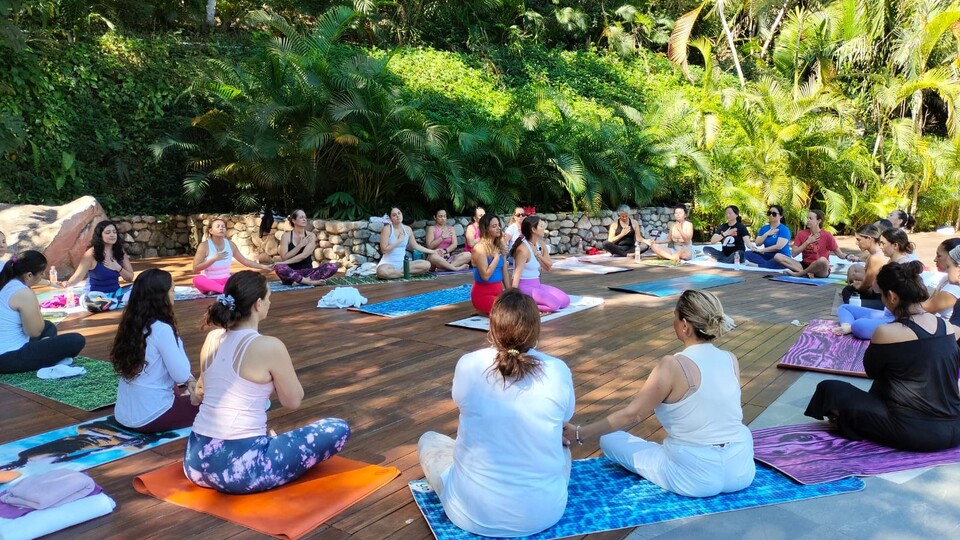 The Daily Briefing – March 22, 2023
Puerto Vallarta News
Spring equinox welcomed at TierraLuna Gardens
A group of locals and tourists celebrated the spring equinox at TierraLuna Gardens by participating in energizing yoga and guided meditation with instructors Karoll Gonzalez and Paola Contreras.
Participants were encouraged to use the energy they created from these activities to sow their intentions and begin the spring season with transformational energy because this is when flowers start to bloom.
With the more than 20 participants, Paola Contreras remarked, they performed the sequence of 108 salutations to the Sun as well as some meditation and relaxation.
"What we attempted to do today was to generate all the energy needed to bloom, sow our intentions, and close this cycle that is ending from autumn-winter, to begin with spring-summer."
With reporting by Brenda Beltrán from Tribuna de la Bahía
More about Puerto Vallarta: Drive from Puerto Vallarta to Guadalajara. How much will you pay?
Sixth Taco Fair announced in Puerto Vallarta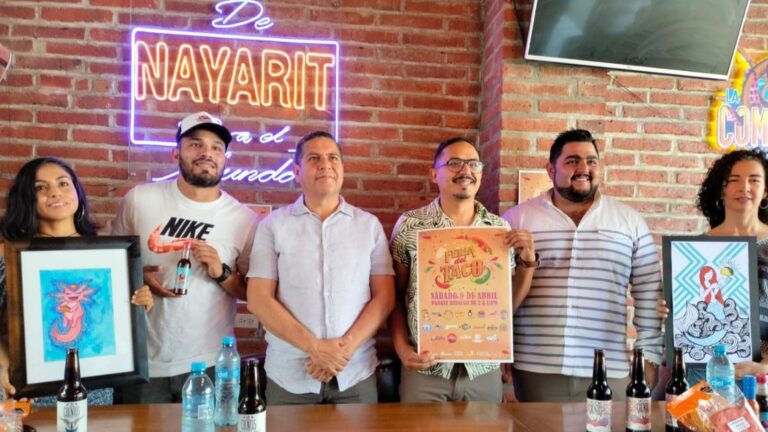 The sixth edition of the Taco Fair will be held in Puerto Vallarta next Saturday, April 8. 15 of the city's taquerias will participate, and more than 2,000 locals and tourists are expected to attend.
This year the venue will be Hidalgo Park. From 2 in the afternoon to 11 at night, it will be a space to promote the gastronomy of Puerto Vallarta through tacos, one of the most emblematic dishes of Mexico.
There will be tacos of carne asada, pastor, seafood, carnitas, and stews, as well as desserts, cookies, ice cream and drinks, among other delicacies.
It will be an event with a cause, as part of the proceeds from the sale of the participating stands will be donated to the Municipal DIF System.
With reporting by Brenda Beltrán from Tribuna de la Bahía
Los Cabos News
Los Cabos seeks to attract German tourism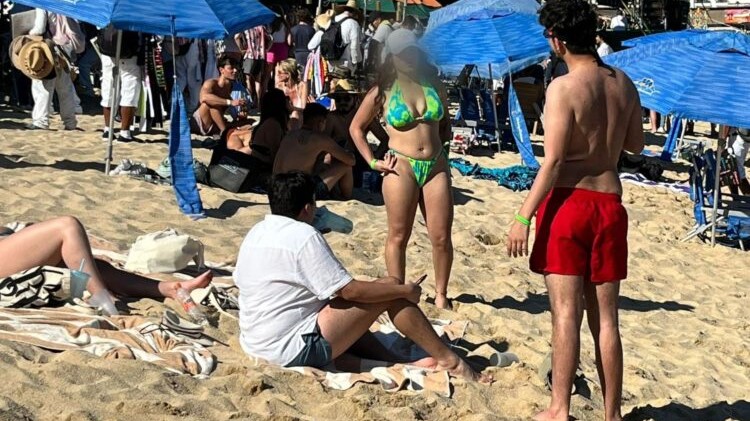 Recently, the Los Cabos Tourism Trust (Fiturca) met with German tour operators and airlines at the Berlin International Tourism Fair (ITB) to discuss how to forge business partnerships that will eventually result in a direct flight between Germany and Los Cabos.
The tourism product offered by Los Cabos has drawn Europeans in part because it is innovative and continually seeks to be validated in accordance with visitor needs, according to Rodrigo Esponda Cascajares, director of Fiturca.
In addition to increasing their economic revenue, which is estimated to be 9 thousand pesos per day in the case of international tourism, what Fiturca is looking for in the new emerging markets is that they prolong their stay in the destination.
With reporting by Luis Castrejón from Tribuna de Los Cabos
More about Los Cabos: 5 water activities in Los Cabos to enjoy in 2023
American arrested at Los Cabos airport for possession of a firearm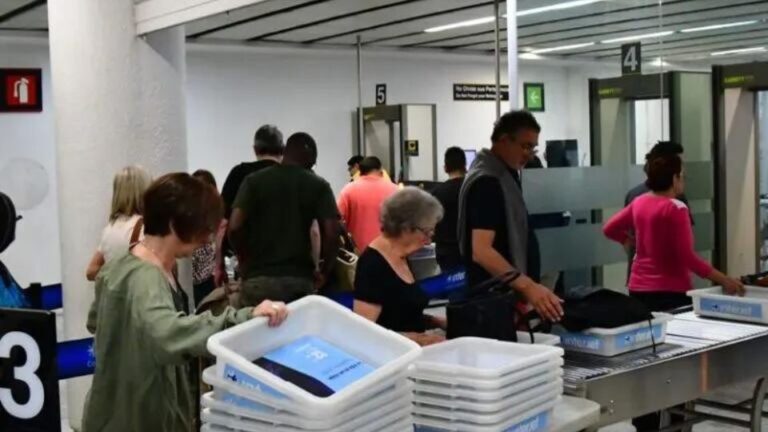 Local authorities at the Cabo airport today released information about an arrest they made on March 15.
On that date, an American man identified only by his first name (as required by Mexican law) "Jermetria" was arrested for possession of a firearm and ammunition after being searched at the airport.
According to local police, the man was found in possession of a weapon that can only be used by the military in Mexico.
The gun was reportedly loaded, and the man had an additional 18 rounds of 40mm ammunition in his luggage. A judge in Los Cabos authorized prosecutors to open an investigation.
Under Mexican law, anyone found carrying a weapon or ammunition without a permit could face up to 5 years in prison.
Cancun News
Only five beaches free of sargassum before Easter Week at the Mexican Caribbean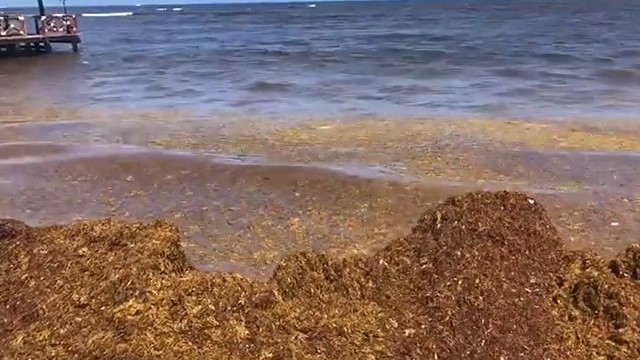 A few days before the start of the Holy Week vacation season, the beaches of Quintana Roo have a very low to abundant presence of sargassum, with Isla Mujeres and Isla Contoy being the least affected.
The arrival of sargassum is three months earlier this season and this is expected to be the most acute year of this phenomenon, which could affect tourism in the Mexican Caribbean.
Only 5 beaches have no presence of sargassum on their coasts. According to data issued by the sargassum traffic light, the beaches that are free of sargassum are: Isla Contoy, Isla Mujeres Playa Norte, Isla Mujeres Playa Centro, Isla Mujeres Playa Sur and Chiquilá.
More about Cancún: Learn about Protected Areas in Mexico – Xcacel-Xcacelito Sea Turtle Sanctuary
Elements deployed as spring vacation approaches in Mexican Caribbean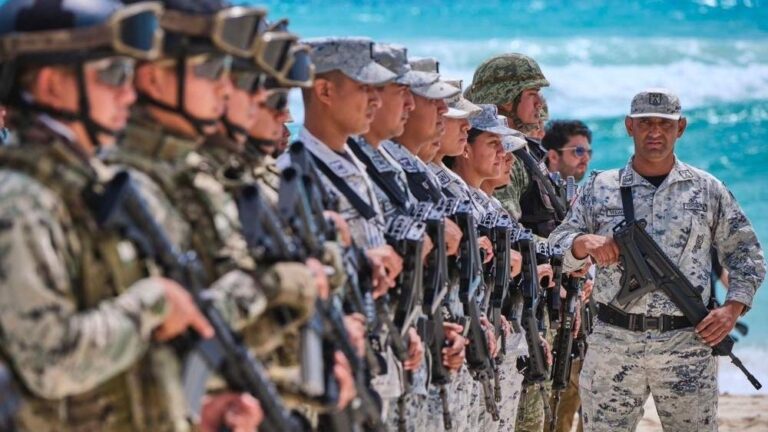 Additional security elements have been deployed throughout the state as visitors arrive for the spring vacation. The security measures that are being implemented in the Mexican Caribbean before the official start of the vacation period.
Nearly 500 additional elements have been deployed in busy tourist areas. City and state police, civil protection, firefighters, consular representatives, National Guard, Navy and FGE are part of the extra elements.
Additional security will also be put in place to monitor bars and nightclubs. Immediate Attention Center tents with closed-circuit cameras will be set up along the beaches, in addition to monitoring from the C5 headquarters in Cancun.
Click here to find out about the upcoming events at your favorite destinations.
The most sought-after spots to dine, shop, chill out on the beach and much more are in our Tribune Travel Guide.
------ADVERTISEMENT------
------ADVERTISEMENT------
------ADVERTISEMENT------
------ADVERTISEMENT------