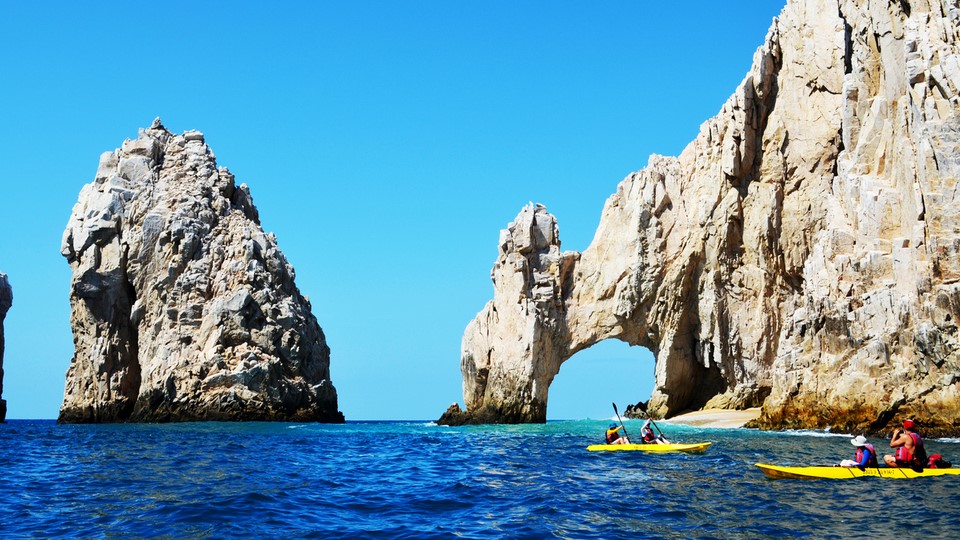 5 water activities in Los Cabos to enjoy in 2023
Los Cabos is a beautiful destination that offers visitors amazing natural beauty. Its stunning location at the southern tip of the Baja California Peninsula features a wide variety of water sports both for expert practitioners and for first-time rookies. You will see why this destination is a must-visit for those seeking a thrilling and memorable vacation.
Snorkeling
Snorkeling in Los Cabos allows you to explore the vibrant marine life of the Sea of Cortez. Its clear and warm waters offer a fantastic opportunity to swim with colorful fish, sea turtles, and even playful sea lions. Some of the best beaches for snorkeling in Los Cabos include Santa Maria Bay, Chileno Bay, and Lover's Beach. The cost of tours for snorkeling in Los Cabos varies depending on the tour operator, duration, and location, but it typically ranges from $50 to $100 per person. Most tours include equipment rental, transportation, and a guide who will lead you to the best spots for snorkeling.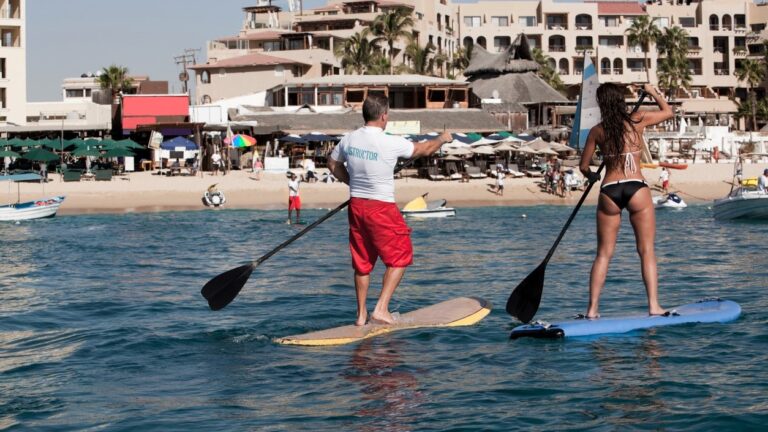 Paddleboarding
Another well-liked water sport in Los Cabos is paddleboarding, which is one of the best ways to see the Arch in Cabo San Lucas. There are many locations where you can rent a stand-up paddleboard, but taking a guided tour is the best way to make the most of the experience. High Tide Los Cabos and Cabowhat is up are both excellent choices. Or, if you prefer, you can book your tour online.
Kayaking
Cabo San Lucas is the ideal location to go kayaking if you want to get out on the water and take in the scenery. You can take a variety of tours from Medano Beach's shores to Los Cabos' Land's End, the Arch, and Lover's Beach. You can opt for a glass-bottom kayak tour, which starts at about $80, to your itinerary for an even more amazing experience and the added benefit of seeing marine life.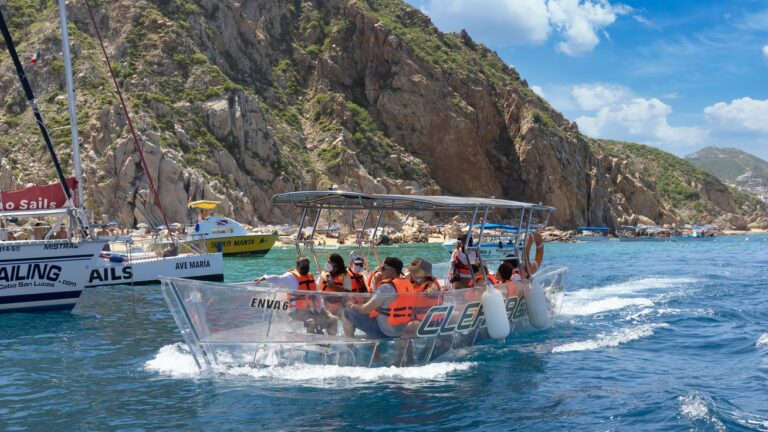 Surfing
While many of Los Cabos' beaches may not have swimmable waters, it is not surprising that the opposite is true for surfing, and there are many fantastic spots to surf. In fact, one of the biggest annual surfing competitions in the world is held in Los Cabos, a region with some of the best surfing on the continent.
There are many places offering lessons for those who want to try surfing in Los Cabos, and some resorts even have a surf pro (golf-style) on-site, offering lessons to their guests.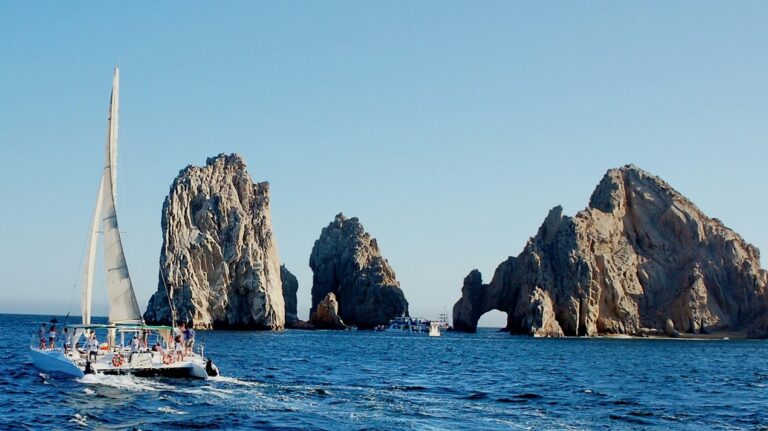 Sailing
Finding the sailing or boating excursion of your dreams in Los Cabos is an easy task. You can choose from a variety of sailing excursions in Los Cabos. There are options for all budgets and likes. Pick from glass-bottom boat tours, sailing excursions including snorkeling and lunch, or sailing aboard a luxury yacht.   Sailing tours start at $35 and cost up to thousands of dollars.
Now you know it, not everything in Los Cabos happens on the sand by your resort. On your next visit, wet your toes and try one or two of these thrilling activities for an unforgettable experience.
------ADVERTISEMENT------
------ADVERTISEMENT------
------ADVERTISEMENT------
------ADVERTISEMENT------