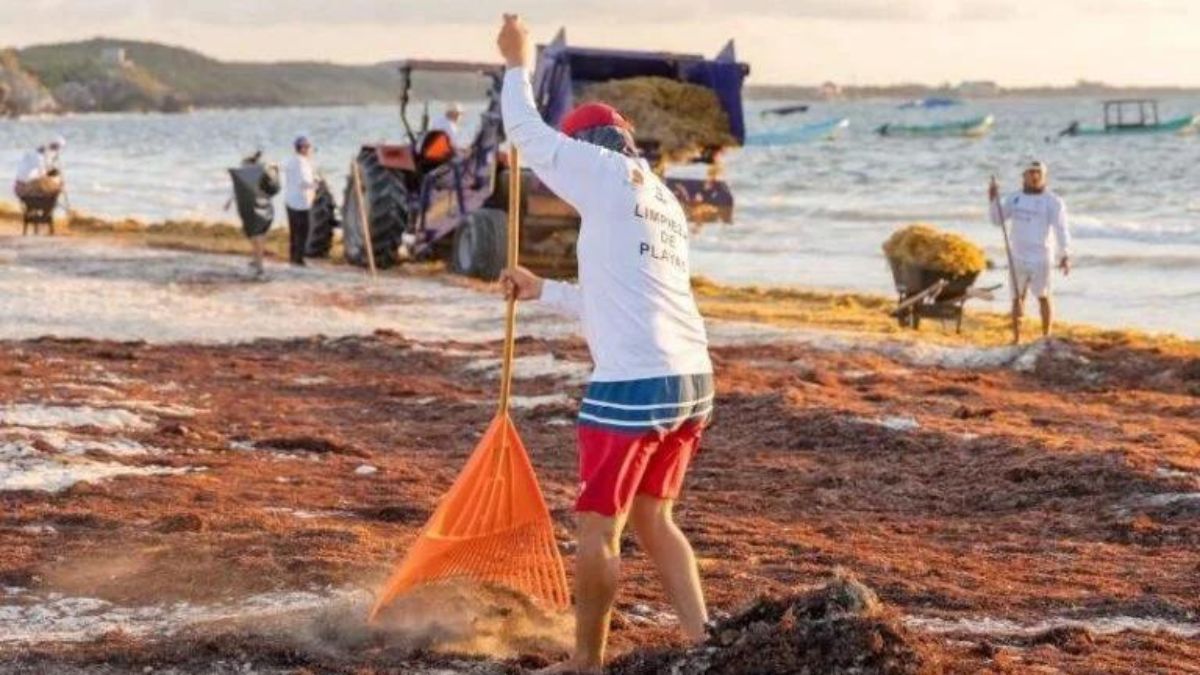 Tulum plans to have its coastline certified as a Platinum Beach
Volunteers and staff from Tulum City Hall and the Federal Maritime Terrestrial Zone started a massive sargassum cleaning effort on Friday. To begin the cleaning program of the Tulum coastline, dozens of people arrived at Playa Santa Fe.
While the municipality is working toward a Platinum Beach certification, the beach cleaning program is for the enjoyment of visitors and families.
Melitón González Pérez, the director of Tulum Zofemat, stated that the organization has been working hard to obtain Platinum Beach Certification since taking office. Among other requirements, this includes cleaning, removing waste and sargassum, installing signage, and more.
Playa Platino, also known as Platinum Beach, is a beach that has been certified as being in good health by the Instituto Mexicano de Normalización y Certificación, A.C. (IMNC). Platinum certified beaches are known for their beauty and are free of pollutants like trash and hazardous waste like oils and feces.
The Mexican Institute of Normalization and Certification, A.C. (IMNC) has awarded its Platinum Beach certification to Playa del Nio, Las Perlas, Chac Mool, Ballenaso, Coral, Delfines, and Marlin in Cancun.
As healthy beaches, Los Cabos' Playas Chileno, Palmilla, Santa Mara, Las Viudas, and Acapulquito have received certification.
With the aim of establishing the sustainability requirements and specifications for beach quality, beaches that meet the requirements are certified under Standard NMX-AA-120-SCFI-2016. In exchange, the accredited beaches receive tourist destination prestige.
------ADVERTISEMENT------
------ADVERTISEMENT------
------ADVERTISEMENT------
------ADVERTISEMENT------