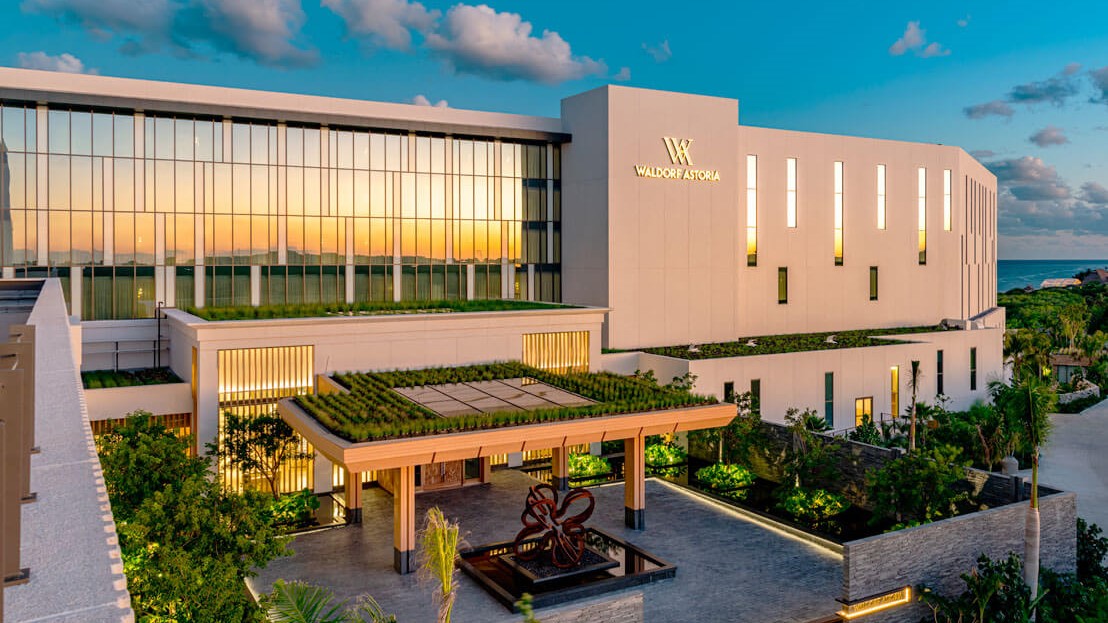 Waldorf Astoria Cancun Hotel Opens its Doors
Hilton announced the opening of the Waldorf Astoria Cancun, a 173-room luxury resort located on 40 coastal acres. The new hotel becomes the company's 200th property in the Caribbean and Latin America, as well as the second Waldorf Astoria Hotels & Resorts brand in Mexico.
This represents the culmination of a decade of sustained growth for Hilton in the area, during which time it opened around 75% of the properties in its current portfolio and increased its footprint with 15 different brands in 28 different countries.
"The opening of the elegant Waldorf Astoria Cancun and the celebration of the 200th hotel in the Caribbean and Latin America is a testament to Hilton's commitment to the region and the strength of our industry-leading brands to meet the ever-changing needs of our guests in the destinations they want to travel to," said Juan Corvinos, Senior Vice President of Development, Architecture and Construction, Caribbean and Latin America, for Hilton.
The renowned Caribe Hilton in Puerto Rico, the company's first hotel in Latin America and the Caribbean, opened in 1949, and the spokesperson for Hilton noted that the company has continued to expand ever since. "This has been made possible by the unwavering dedication of our development team, the trust of our owners and operating partners, as well as the hospitality and dedication of our hotel employees," the spokesperson said.
------ADVERTISEMENT------
------ADVERTISEMENT------
------ADVERTISEMENT------
------ADVERTISEMENT------