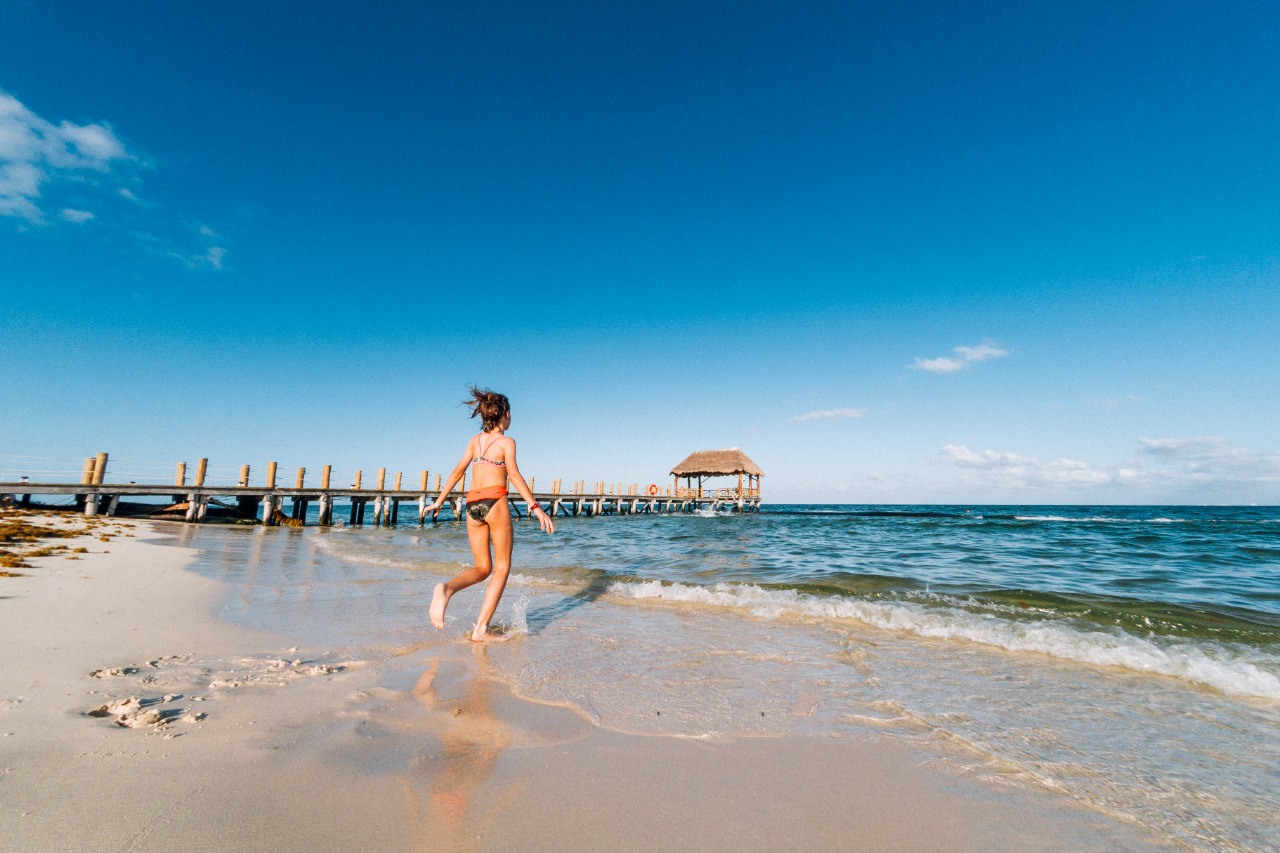 3 water activities to enjoy in Cancun
Cancun has a wide variety of attractions. If you enjoy the beach, the water, or ancient ruins, a vacation to Cancun is guaranteed to satisfy your needs and leave you with lasting memories. For today, we have here three options you will enjoy in the Cancun area with water involved.
Take a Day Trip to Isla Mujeres
A 20-minute ferry ride will take you to the idyllic island of Isla Mujeres from Cancun. The little, daring island is renowned for its lovely white sand beaches. The island is rich in Mayan history and culture, and many of its ancient ruins are still standing today.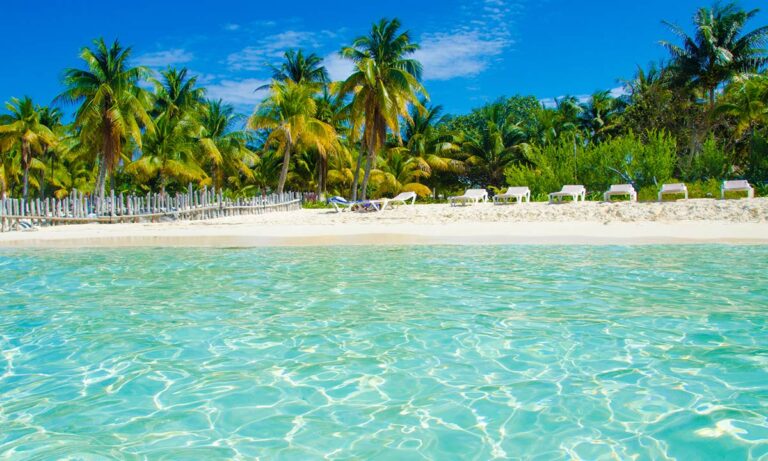 There are many bohemian-style eateries on the island where you may savor mouthwatering, seafood dishes like ceviche or coconut shrimp while relaxing in the shade of palm trees.
On Isla Mujeres, there is a lot more to do that just laze about on the beach all day. The 5-mile-long island may be explored in style by renting a golf cart. You can also learn about the island's distinctive art and architecture, go diving and marvel at the underwater museum, go see sea turtles at the turtle sanctuary, or experience the adrenaline rush of ziplining. Isla Mujeres is full of unending adventure!
You may also like: Kukulcan, creator god of Mayan culture
Explore the Underground Rivers in Xcaret
Immerse yourself in one of the magical underground river systems, where you will be enchanted by the hypnotic blue waters, age-old rock formations, and exotic jungle vegetation.
The Mayan River, the Manatee River, and the Blue River are three naturally occurring underground rivers you will find at Xcaret. Each river has its own unique fascinating and entrancing path. Yet, they all eventually lead to the ocean adjacent to the amazing mangrove ecosystems where the lovely pink flamingo also lives.
The rivers of Xcaret are on average 5 feet (1.5 meters) and 16 feet (4.8 meters) below the surface of the earth. You will get to wear a life jacket, and exits are situated along each trail. This is such an exciting and magical day trip for the whole family, and an absolutely unparalleled experience!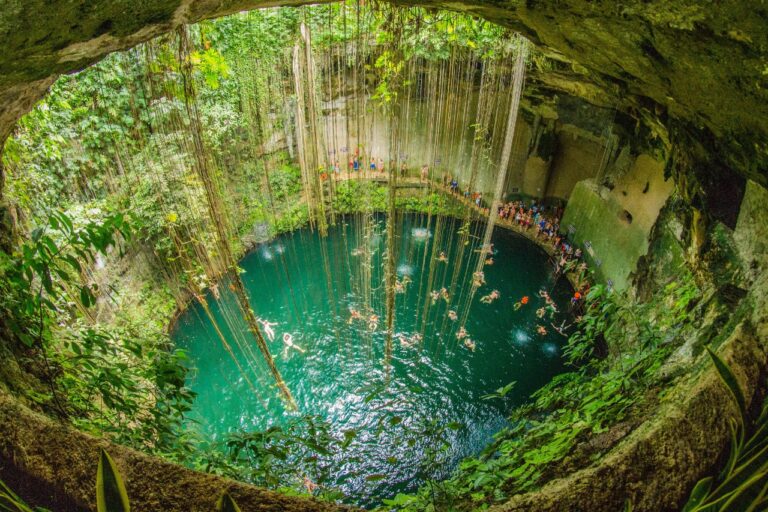 Swim in the Magical Cenotes
Natural freshwater pools known as cenotes came to be when limestone bedrock collapsed. Because they thought of cenotes as portals to the gods, the Mayans who settled nearby gave them a sacred purpose.
It is understandable why people thought they were supernatural. A scene from a fantasy, cenotes are incredibly alluring and wonderful. They feature emerald green vegetation that hangs lightly overhead and casts shadows and patterns, sapphire blue underground rivers, and the pleasant melodies of creatures calling above.
Activities like snorkeling, canoeing, paddle boarding, and scuba diving are all made a marvel thanks to the surrounding abundant marine life.
In Cancun, Mexico, there is much more to do that just hit the beaches. A trip to Cancun can be adventurous and pleasant! There are many exciting activities waiting for you in this area that is rich in history and culture.
------ADVERTISEMENT------
------ADVERTISEMENT------
------ADVERTISEMENT------
------ADVERTISEMENT------