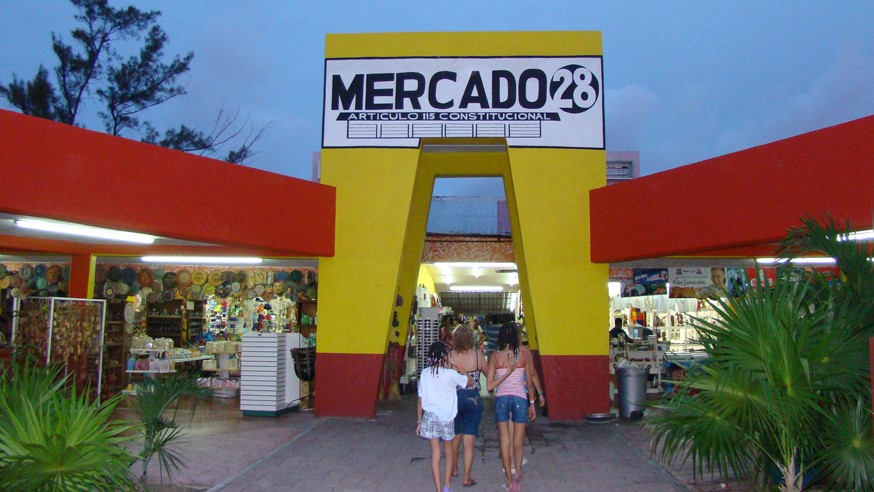 5 best souvenirs markets in Cancun
It is nice to bring a little bit of Cancun with you to reminisce a fun holiday. Nevertheless, with so many shopping possibilities, it can be tough to know where to find the greatest souvenirs, and purchasing within resorts or chain stores might mean higher pricing and a somewhat limited range.
Cancun, thankfully, is full of excellent markets with plenty of finely created handicrafts and other souvenirs, as well as considerably better prices and the opportunity for travelers to practice their bargaining talents.
These are the 5 best souvenirs markets in Cancun.
Mercado 28
The first stop is Mercado 28, which also happens to be Cancun's largest market!
This market has just been refurbished, making the shopping experience cleaner and more pleasant.There is a good mix of residents and tourists here. A superb food court with tasty local dishes and often live music adds to the vibe right in the middle.
Haggling is completely accepted in Mercado 28, so do not be disheartened if you are initially given a high price. Whatever the seller quotes, cut it in half and work your way up from there. There are some great deals to be had here!
The market is only a 20-minute cab ride away from the main hotel zone. If you are a seasoned visitor to Cancun, you can use the local public transportation.
Opening hours: Daily 9 am – 7 pm
Plaza La Fiesta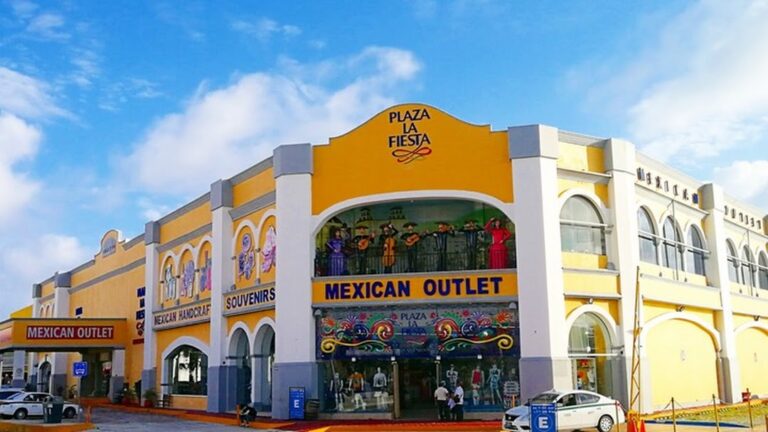 This market began as a modest shopping sector with small local merchants, but it has evolved along with the hotel zone into a terrific place to purchase more upscale items. Costs here may be slightly more than in other markets, but when purchasing only a few items, the savings on cab fare may mean that this shopping experience is significantly less expensive altogether.
Visitors appreciate Plaza La Fiesta's location because having such a great market on the doorstep of the hotel zone with such a diverse assortment of goods adds to their holiday.
Furthermore, the Plaza la Fiesta's location offers the extra security that the hotel zone provides; this area of Cancun is one of the safest in all of Mexico, and the market itself has professional security on-site at all times, deterring most petty crime. This is a terrific alternative for families who are concerned about the more uncertain circumstances outside the hotel zone!
Opening hours: Daily 9 am – 11 pm
Mercado Ki Huic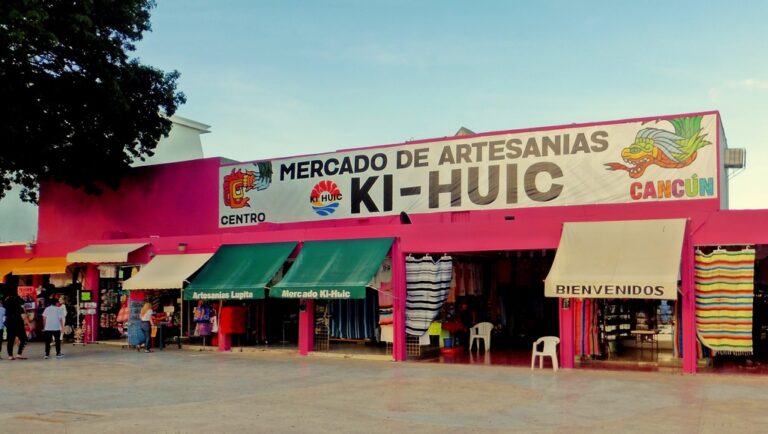 This is the city's oldest open-air crafts market, and the things for sale here are of higher quality and more authentic, with fewer 'I Love Cancun' hats and more traditional indigenous handicrafts.
Something that particularly stands out here is the brilliant colors of the materials for sale and the sense that they have actually stepped into a new culture, which may be difficult to achieve while staying in hotel zone resorts.
Furthermore, this is another market where vendors are more than willing to barter on price. Several of these sellers create their own products or purchase them locally, which means they have more price flexibility!
This is another extremely safe market for tourists to attend if they are concerned about their safety. In addition to being safe, Mercado Ki Huic is only a 15-20-minute walk from Mercado 28. It comes as no surprise that bargain hunters love organizing a full-day shopping trip between the two markets.
Opening hours: Daily 9 am – 8 pm
Tianguis de la 94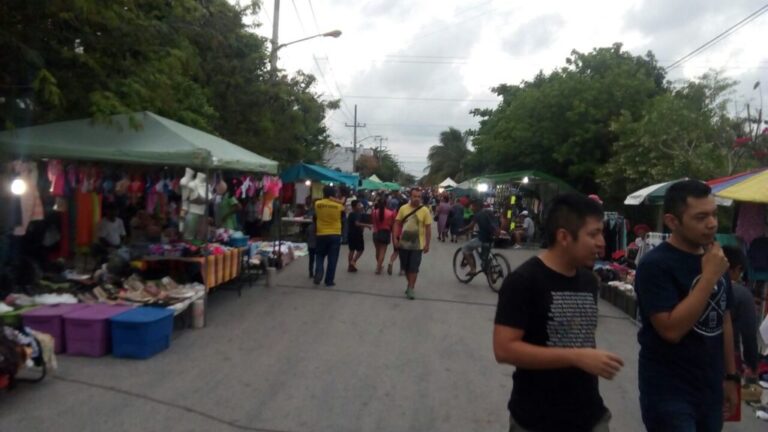 This is a great place to find used things and is popular among those staying in vacation rentals. This is due to the fact that you can find any missing homeware products while on vacation for a fraction of the price found in chain stores.
This is as much a cultural experience as it is a shopping trip. Tianguis are found throughout Mexico and are extremely popular among locals. The deals available here are fantastic. It is not subject to the pricing influence of the hotel zone. Consider a flea market in the United States, but with amazing food and amazingly low prices. Travelers enjoy this traditional market, which they compare to old-fashioned county fairs.
Tianguis de la 94 is a little further out than the other markets mentioned, but it is still only a 30–40-minute cab ride depending on traffic. Taking public transportation, such as to Mercado 28, can save a lot of money.
Opening hours: Saturdays 2 pm – 9:30 pm
Mercado Coral Negro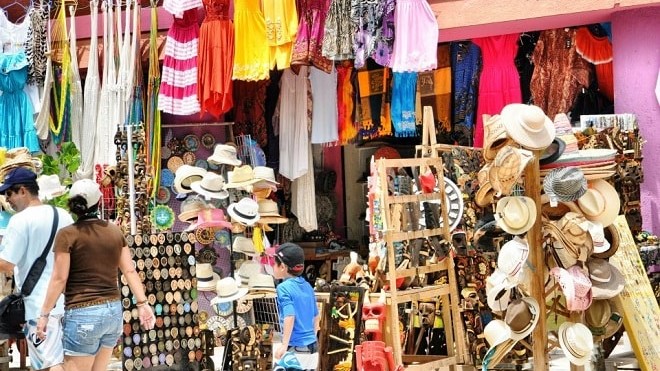 This is possibly Cancun's most famous tourist market, and it is a great place to find souvenirs like themed shot glasses, sombreros, and jewelry, as well as a nearly limitless selection of arts and crafts.
The vendors here are known for their sense of humor and appear to enjoy haggling with potential customers. Trying to find your way around Mercado Coral Negro can feel like you are in a maze at times, but that is all part of the fun of getting lost among the local vendors and unexpectedly spotting that perfect souvenir!
For many travelers, location is everything, and the Mercado Coral Negro, like Plaza la Fiesta, is fantastically located right in the hotel zone, close to many of Cancun's main resorts.
Opening hours: Daily 8 am – 11:55 pm
------ADVERTISEMENT------
------ADVERTISEMENT------
------ADVERTISEMENT------
------ADVERTISEMENT------