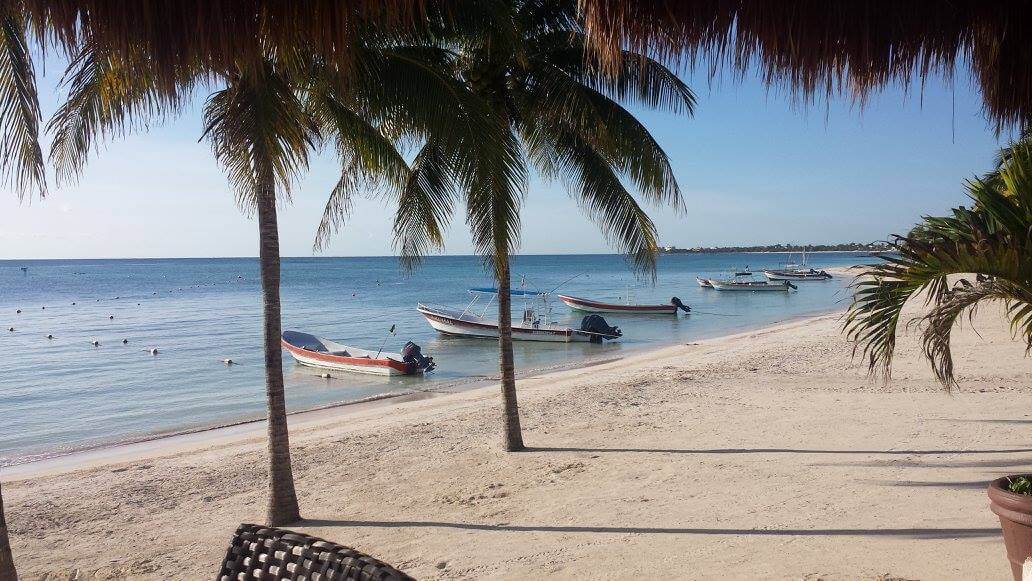 Akumal, a paradise beach in the Mexican Caribbean
Consider visiting Akumal, Mexico, if you are looking for a tranquil beach destination with stunning views of the Caribbean Sea. The Mayan word for "Akumal" (which translates to "place of the turtles") has given this Riviera Maya town a reputation for offering exceptional opportunities for viewing and swimming with sea turtles. If you want to enjoy white sand beaches and turquoise waters without being surrounded by a lot of people, Akumal is a great choice. You might never want to leave Akumal once you've experienced it!
Brief Akumal history
Before the Spanish conquest, Akumal was an important port and center of trade for the Mayan civilization. Gonzalo Guerrero, a Spanish sailor who was shipwrecked, married a local Mayan princess and taught the Mayans about modern warfare, which they used to fight off the Spanish invasion. At Akumal's entrance, a statue of Guerrero serves as a reminder of this momentous occasion.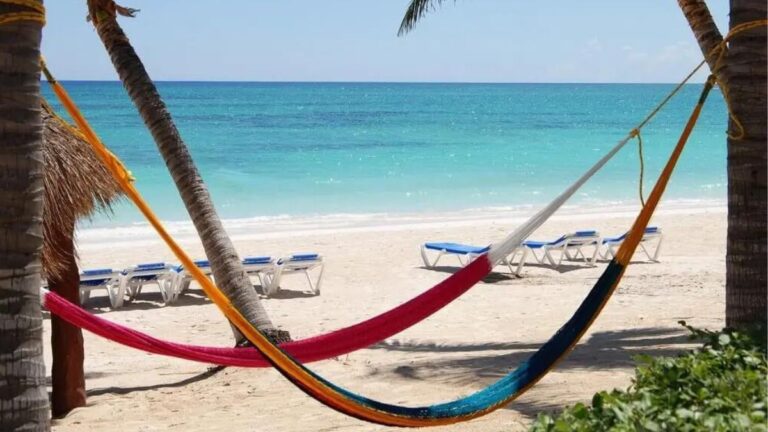 Akumal is now a well-liked vacation spot for visitors from all over the world. There are many hotels, dive and snorkeling shops, coffee shops, and retail establishments in the town. Akumal is a popular vacation destination because of its beautiful white sand beaches, clear waters, and abundant marine life. Divers and snorkelers can swim next to enormous
Akumal is now a well-liked vacation spot for visitors from all over the world. There are many hotels, dive and snorkeling shops, coffee shops, and retail establishments in the town. Akumal is a popular vacation destination because of its beautiful white sand beaches, clear waters, and abundant marine life. Snorkelers and divers can explore sunken ships and swim with enormous turtles in the bay, but it is strictly forbidden to touch the coral or any marine life.
Where Is Akumal?
Akumal is a cozy beach destination located in the Quintana Roo state of Mexico, situated between Playa del Carmen and Tulum in the Riviera Maya, approximately 62 miles south of Cancun.
Akumal is situated close to the Mesoamerican Barrier Reef, which is the second-longest coral reef system in the world, along with other nearby towns and islands. Due to their advantageous location, Akumal and the surrounding areas can provide tourists with stunning turquoise Caribbean waters, lovely white sand beaches, and exceptional snorkeling and diving opportunities.
When to visit Akumal?
Due to Akumal's tropical climate, the entire year is marked by warm temperatures and little to no precipitation. But there is a "rainy season" that guests ought to be aware of. The year-round average temperature in Akumal doesn't vary much; it generally stays in the mid-80s. Low-70s-degree temperatures are typical at night.
Winter season
Since the weather is excellent, Akumal will have more visitors during this busy season. The average highs are in the low 80s, but because it is peak season, you can expect to pay more for lodging and deal with more people.
Spring season
Sunny and windy spring days are the norm, and by April, the crowds start to thin out. While there is a slight chance of rain in April, temperatures will likely stay in the low 80s. It may also be quite windy.
Summer season
In the summer, Akumal experiences warm temperatures in the high 80s and low 90s. It is the rainiest season, with an average of 6 to 7 days of rain per month.
Fall season
Given the humidity and wind, fall's high temperatures range from 82°F to 89.5°F, which feel lovely. Approximately 3 to 9 days per month see significant increases in precipitation. Due to the weather, these months are the slowest for tourism if you want to avoid large crowds.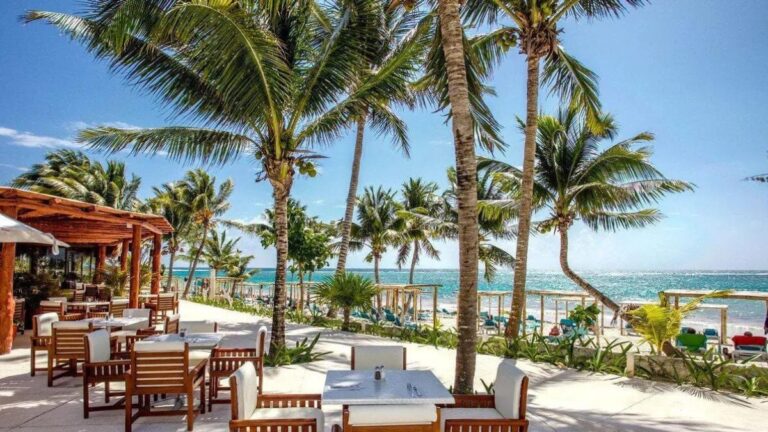 How To Get to Akumal
Cancun International Airport (CUN) is the closest airport to Akumal. Fly into Cancun, then take the 307 Highway for 1.5 hours to travel south to Akumal. Don't worry, getting from Cancun to Akumal is incredibly simple.
Shuttles are by far the most suggested method of transportation from Cancun Airport to Akumal. Although there are less expensive options, they frequently take three times as long, and who wants to deal with that after arriving by plane, going through customs, and waiting for luggage?
5 Things to do in Akumal
Snorkel with the Sea Turtles
The Mayan word for "place of the turtle" is Akumal, which is one of the best locations in Mexico for swimming with sea turtles. One of the most popular activities in Akumal is snorkeling with sea turtles, and for good reason. You are almost certain to see turtles in the water because the water is clear and has excellent visibility. Seeing the turtles in their natural environment has a certain magic, even if snorkeling isn't your thing.
You can easily rent equipment or use your own and venture out into the bay from the shore to snorkel with the sea turtles in Akumal. Just be sure to arrive early because as the day progresses and the temperature rises, the water becomes hazy from sand kicked up by other snorkelers.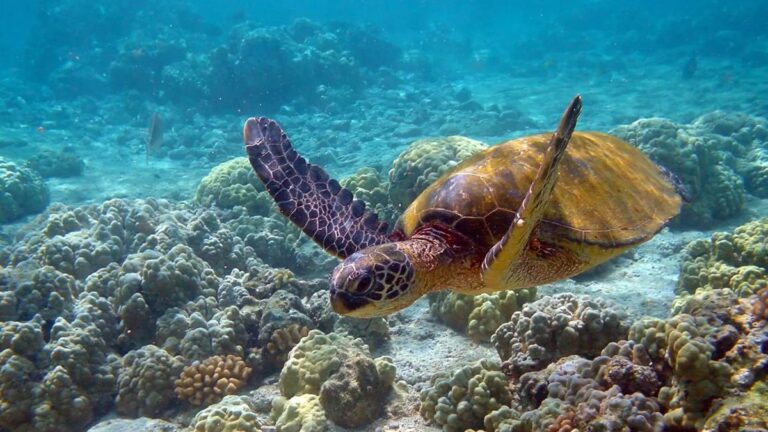 Relax on the Beach
Akumal is a wonderful place to spend a relaxing beach day with its soft ivory sand beaches and clear waters. Playa Akumal (Akumal Beach) is well known for snorkeling with turtles but it's also a great place to unwind on the Caribbean sands.
The "Las Bahias de Akumal" are a group of five bays that begin south of Yal-Ku Lagoon with North Akumal Beach and end at Aventuras Akumal in the south. These bays make up the majority of the area's beaches.
It is well known that Akumal Beach and Half Moon Bay are breathtakingly beautiful and excellent locations to see sea turtles. There is a $5 US entrance fee for a few of Akumal's beaches.
The stunning coastline of Akumal provides wonderful opportunities for boating. There are many ways to enjoy the Caribbean Sea, whether you want to rent a paddle board or go sailing.
Explore the Town
Akumal is a quaint and endearing town that is simple to stroll through. In the downtown area, you can find stores, markets, restaurants, and hotels. There are also a few ATMs in the city, which is helpful in the Riviera Maya, where it is frequently cash only.
Surely enough, if you spend an afternoon exploring the town, you will find a few hidden treasures. Be sure to visit the Galeria Lamanai, which offers a variety of Mexican folk art, to purchase some local goods. The shops and galleries are a highlight. For a wide selection of mementos created by independent artisans all over Mexico, visit MexiArte.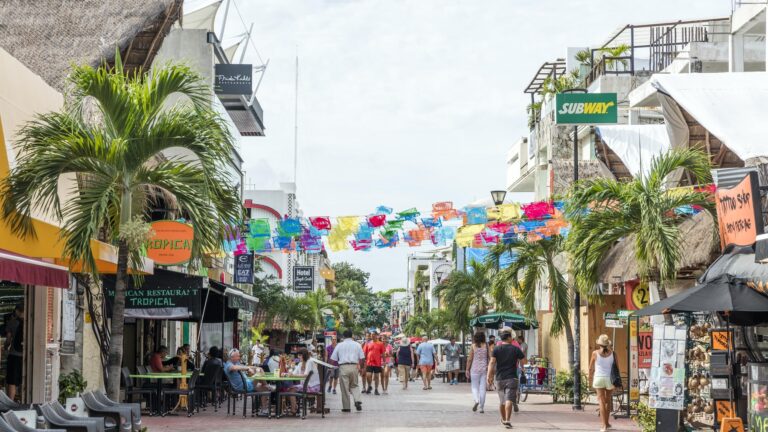 Visit the Akumal Monkey Sanctuary
If you love animals, you should visit the well-known animal sanctuary in Akumal, where you can see a wide range of creatures, such as monkeys, birds, and more. Assuring that the rescued and donated animals receive the care and attention they require to make a full recovery is the top priority of this rescue center.
Numerous animals at the Akumal Monkey Sanctuary were rescued from horrendous conditions after being forced to work in circuses and other amusement parks. Going to the sanctuary is enjoyable for the whole family and will benefit the local wildlife and environment.
Enjoy the beauty of Aktun-Chen
From Akumal, a trip to Aktun-Chen Natural Park is a fantastic one-day excursion that offers a wide range of exciting experiences. The inclusion of Acktun Chen on National Geographic's list of the "Top 10 Best and Most Impressive Underground Walkways in the World" is not surprising, and it is simple to understand why.
The largest dry cave system in Riviera Maya offers guided tours through a five million year old dry cave. Inside, you can see magnificent natural domes embellished with lovely stalactites, columns, pillars, and translucent curtains that appear to glow in the cave's mellow blue light.
You can go swimming in the lovely, crystal-clear cenote after you are done exploring the cave. Or take a thrilling and enjoyable ride through the jungle on an exhilarating jungle zipline.
------ADVERTISEMENT------
------ADVERTISEMENT------
------ADVERTISEMENT------
------ADVERTISEMENT------