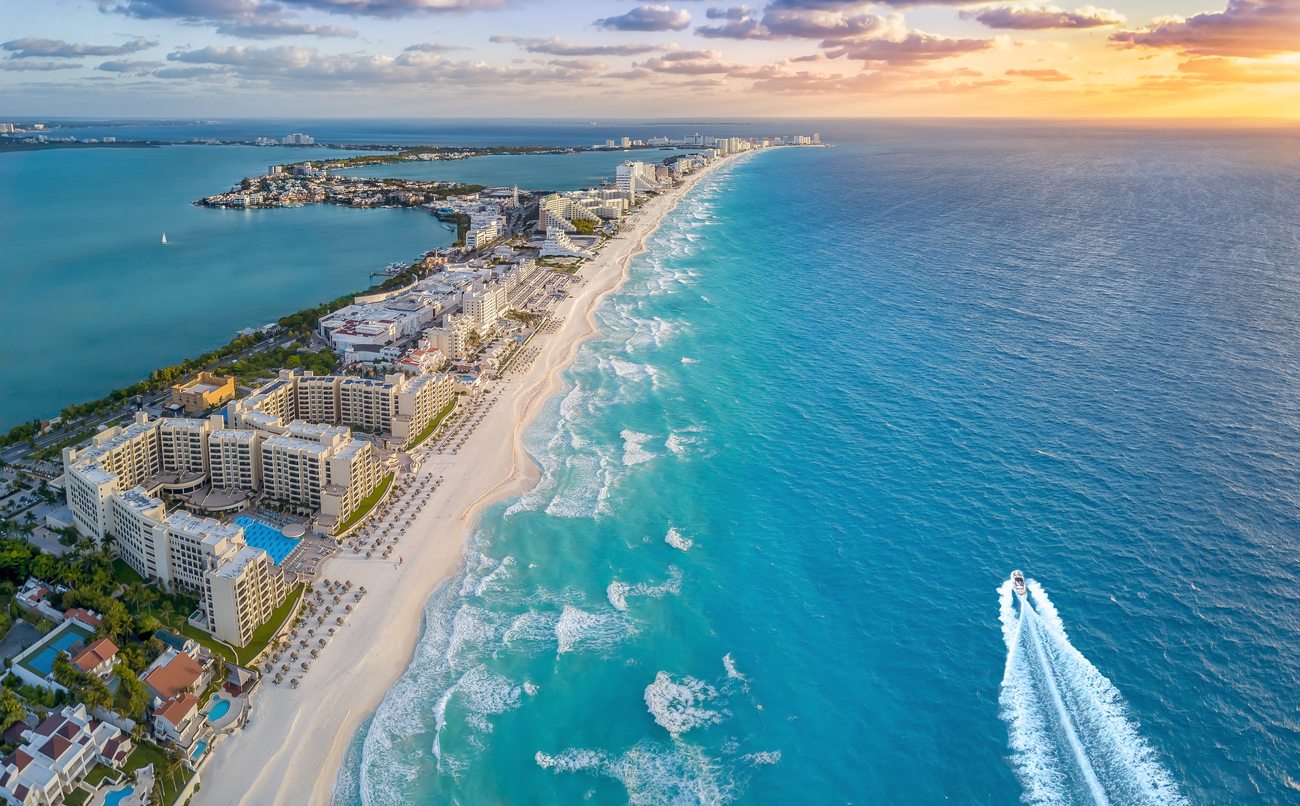 Cancun is the perfect 4th of July getaway
As the 4th of July approaches, there's no better time to plan a beach getaway that combines celebration and adventure.  If you're seeking a thrilling and enjoyable way to mark this special occasion, look no further than Cancun, Mexico. Known for its breathtaking turquoise waters, pristine white sand beaches, and an array of all-inclusive resorts, Cancun offers the ideal setting to unwind and create lasting memories with your loved ones.
A Mexican retreat perfect for a weekend escapade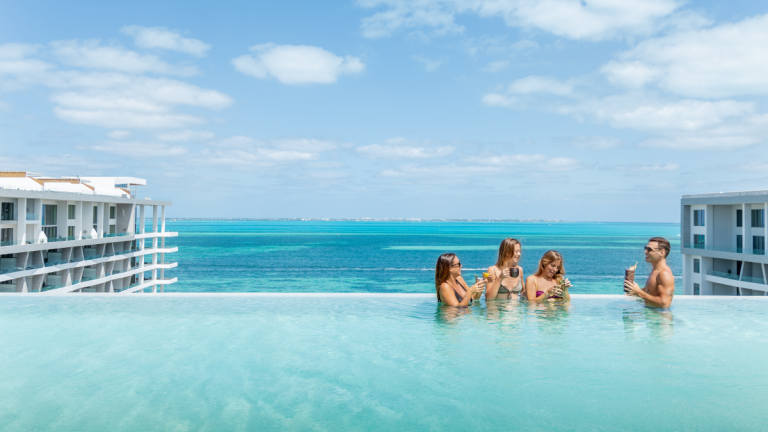 When it comes to planning a long weekend getaway for the 4th of July, Cancun stands out as an exceptional choice among Mexican destinations. Renowned for its stunning turquoise waters, pristine white sand beaches, and abundant sunshine, Cancun provides an idyllic setting to leave behind the demands of everyday life and unwind alongside your nearest and dearest.
This vibrant city offers an array of enticing activities and attractions, ensuring there is never a dull moment during your stay. Additionally, Cancun plays host to numerous events and festivities that add to the excitement and merriment of the 4th of July holiday.
Immersive celebrations to elevate your holiday experience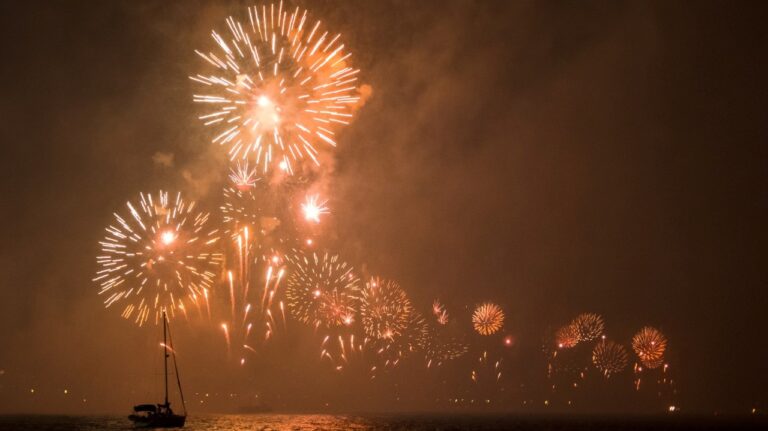 Immerse yourself in a multitude of unforgettable moments during your 4th of July holiday in Cancun. From breathtaking fireworks illuminating the night sky to vibrant parades that capture the spirit of the occasion, this destination ensures a celebration to remember. Indulge in the lively beach parties, where you can revel in the festive atmosphere while savoring a cool and refreshing margarita.
It comes as no surprise that countless Americans choose Cancun as their preferred destination to mark their national holiday with flair and panache. Picture yourself lounging on the beach, drink in hand, as you gaze at the captivating display of fireworks painting the darkness above—a scene that epitomizes the essence of this unforgettable celebration.
Strategic location for expanding your Mexican adventure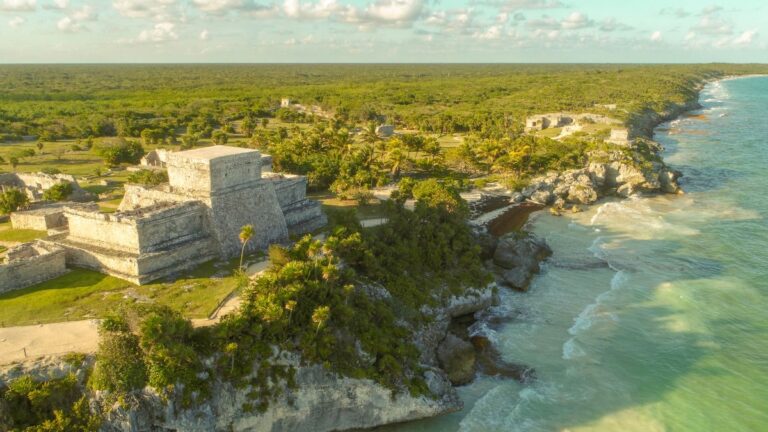 Cancun's advantageous position in close proximity to other sought-after destinations, including Playa del Carmen and Tulum, presents an excellent opportunity to delve into the diverse facets of Mexico. For a change of pace and a more relaxed ambiance, venture to Playa del Carmen. This charming coastal town caters to those yearning for a serene vacation experience.
Spend your days immersed in the crystalline waters of cenotes, natural sinkholes brimming with beauty and tranquility. Explore the bustling Fifth Avenue, a vibrant hub teeming with shops, boutiques, and local delights. Indulge your palate with delectable seafood dishes that showcase the region's culinary prowess. With Cancun as your launching point, the possibilities for enriching your Mexican adventure are boundless.
A Haven for History and nature enthusiasts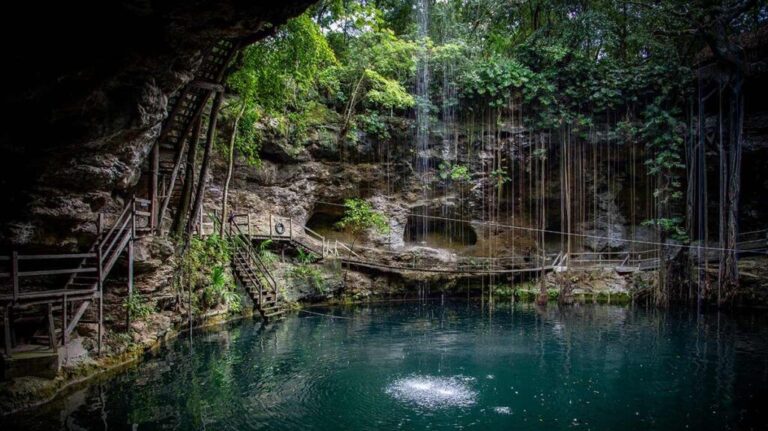 Tulum emerges as a haven for those captivated by history and nature alike. This enchanting destination unveils an ancient walled city adorned with remarkably preserved Mayan ruins, serving as a testament to the region's rich heritage. Beyond the historical allure, Tulum also offers breathtaking beaches that beckon with their pristine beauty, while lush jungles invite exploration and discovery. Immerse yourself in the vibrant local culture by perusing bustling markets, where local artisans showcase their crafts, or savoring authentic flavors at traditional eateries.
For an immersive experience, partake in traditional ceremonies that honor and celebrate the ancient customs of the area. In Tulum, the blend of history, natural wonders, and cultural immersion creates an unparalleled journey for the discerning traveler.
All in all, Cancun, Playa del Carmen, and Tulum present a tapestry of distinct experiences tailored to varying interests and preferences. Whether you seek the vibrant energy of a bustling party scene, the serenity of a tranquil retreat, or the depth of an immersive cultural adventure, this Mexican destination promises to cater to every traveler. With a myriad of possibilities awaiting, it's time to gather your belongings, secure your flights, and prepare for an unforgettable 4th of July long weekend getaway.
------ADVERTISEMENT------
------ADVERTISEMENT------
------ADVERTISEMENT------
------ADVERTISEMENT------